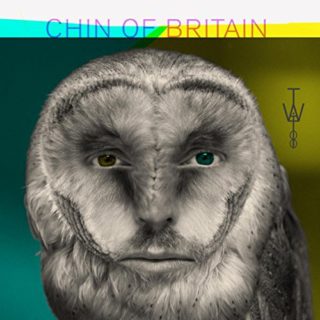 Chin of Britain
The Weasel Is At The Bridge
8/10
Former skinsman with East London outfits Quickspace and Dark Captain (amongst others), Chin Keeler went on to prove his remarkable solo talents with an extremely well received debut solo album in 2013. The stories around his Chin of Britain project seem willfully odd; this follow-up record is apparently the tale of a weasel trying to cross a bridge that's guarded by an owl. It's an interesting allegorical construct, but the music itself is a deftly melodic, hook-heavy, riff-packed take on krautrock, with high-toned, multi-tracked vocals that sometimes steer things into sped-up glam rock.
It's densely layered, yet sometimes has a lightness of touch, which is quite pop. Then there's the circus organ vibes of 'We Are New Here', and 'Time In Mind', which sounds like The Jam's 'David Watts' covered by Moon Duo. Of course, all of this is nothing particularly original. Had this album been released in 1970, it would have been startlingly, thrillingly new, but here in 2016 it's just an absorbing, satisfying, damn fine listen.
We're not being funny...
… but can you become a member please?
It's actually excellent value, and will help us continue to promote new independent artists and labels.
Sign up and you'll receive our physical magazines delivered to your door, our digital editions, exclusive podcasts and playlists and an actual bookmark, as if printing a magazine in 2021 wasn't old fashioned enough.
6-month and full year memberships are available now. Fancy it?