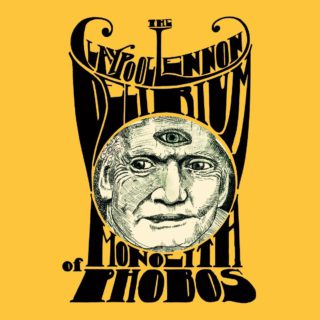 The Claypool Lennon Delirium
Monolith of Phobos
(ATO)
3/10
The debut offering from The Claypool Lennon Delirium – a collaboration between Sean Lennon and Primus's chief instigator Les Claypool – occupies that difficult middle ground between psychedelia and prog. The eleven songs on 'The Monolith of Phobos' (let that awful title sink in for a moment) boast nonsense lyrics, multi-part songs separated into movements and excruciatingly clever-clever flights of fancy. The hypnotic anti-tech screed 'Boomerang Baby' and the poignant 'Bubbles Burst', both sung by Lennon, aren't far removed from his underrated Ghost Of A Saber Tooth Tiger project.
However, Claypool's inability to restrain his slap bass chops and Pythonesque way with a silly voice turns tracks like the sea shanty 'Captain Lariat' into exercises in try-hard whimsy. At its rare best, 'Phobos' sounds like vintage Ween – a studied genre pastiche that occasionally lets the listener in on the joke. Mostly, though, The Claypool Lennon Delirium lives up to its name like a fever dream; you want it to stop, and until it does, you just hope paracetamol will do the trick.
New monthly memberships available
Here's a new thing: our membership scheme now has a pay-monthly option, plus a load of exciting new digital stuff for people who support what we do. It's actually excellent value, honest, and will help us continue to promote new independent artists and labels.
Sign up and you'll receive our physical magazines delivered to your door, our digital editions, exclusive podcasts and playlists and access to our EXTREMELY glamorous Members Lounge. You'll be the envy of all your friends.