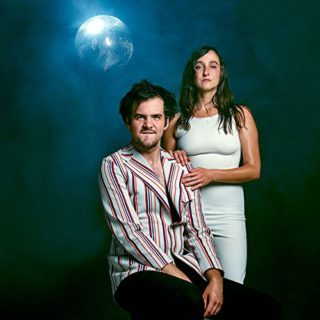 Cobra Man
New Driveway Soundtrack
4/10
It's difficult to tell sometimes if a band is being deliberately ironic; if they're genuine pastiche, like The Baron Knights or The Wurzels, or are a mixture, like The Darkness. 'New Driveway Soundtrack' is from those '80s films that were on after Match of the Day back in the '90s or on Channel 5 on Sunday lunchtimes today. The title track's spoken word intro is possibly an allegory about making changes in our lives, finding the new driveway, although its dripping in sarcasm.
Musically, both that track and the following 'Weekend Special' are one part Tron and another part the first few minutes of 'Maniac' from Flashdance, while 'Magic Hour' has vocals courtesy of Johnny 5 from Short Circuit. They say themselves that the couplet are a "…. pixelated Streets Of Rage style call to arms…." 'Cookies Acrylics' and 'Masters of the Universe' are then samples from a BBC sound effects tape and 'Lazyman' has elements of post-punk angst, but on the whole 'New Driveway Soundtrack' is someone playing with their carboot Casio keyboard that only has a few effects.
New monthly memberships available
Here's a new thing: our membership scheme now has a pay-monthly option, plus a load of exciting new digital stuff for people who support what we do. It's actually excellent value, honest, and will help us continue to promote new independent artists and labels.
Sign up and you'll receive our physical magazines delivered to your door, our digital editions, exclusive podcasts and playlists and access to our EXTREMELY glamorous Members Lounge. You'll be the envy of all your friends.