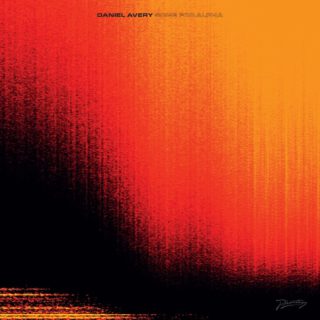 Daniel Avery
Song For Alpha
(Phantasy)
9/10
Daniel Avery's disdain for the dancefloor goes a long way back. As a precocious 18-year-old DJ growing up in Bournemouth, he took a sense of pride in kicking against the tone-deaf music requests of stag and hen dos in favour of shoegaze, post-punk and thrash metal. Now two albums into his music career, Avery's method is considerably more nuanced, but his outlook is still all about rebellious redefinition.
You get the sense that if you gave him a colouring book, he'd happily respect the outlines just as long as you didn't tell him what colours to use. That delight in being different took him from The Chemical Brothers to Kyuss, Spaceman 3 to Slayer, krautrock to electroclash and to a point in his career where he can seemingly do no wrong. It's been six years since Avery switched from the Stopmakingme moniker to a name that's been on the lips of an enviable list of dance music luminaries ever since. With kind words from heavyweights like Erol Alkan, Andrew Weatherall and Death in Vegas' Richard Fearless, Avery's rise has been gilded with praise, but it's also been seriously studious.
At 32, it's easy to overlook the fact that he's been DJing for almost 15 years, and while he began playing warm-up sets by the seaside, it was through releasing remixes for Metronomy, Little Boots, In Flagranti and Hercules & Love Affair as Stopmakingme, and making his Fabric debut at 21, that Daniel Avery truly came to be. Frustrated by the nu-disco associations those remixes generated, and wary with how the sound of the time was evolving, that sense of otherness enabled Avery to reinvent himself as the DJ and producer he knew he wanted to be—and so began the real apprenticeship.
If commercial pilots have to fly a minimum of 1,500 hours flight time before they're allowed anywhere near the cockpit of a passenger plane, Avery put in the time to refine and hone his craft as a resident on Fabric's hallowed sound-system. This slower, industrious approach was unlikely to create instant infamy but that drive, and restless urge, has permeated every drone, acid-dusted beat and searing techno monster that's resonated beyond Avery's booth these last few years.
His almost peerless debut, 'Drone Logic', was proof of time spent in the club with its direct-to-dancefloor intent and hinted at Avery's impeccable ability to craft a set of tracks that was both coherent and subtly challenging. A controlled collection of icy female vocals, driving techno, otherworldly noise and shoegaze blazes, tracks like the dungeon echo of 'All I Need', the Josh Wink state of 'Naïve Response' and the acid-squelch of 'Need Electric' demonstrated Avery's understanding of tried-and-tested structures but they also reinforced the idea that he didn't (and doesn't) have to make a show of brazenly redefining anything to make his music sound defining.
"I've become increasingly interested in those moments in a club when the outside world becomes little more than an inconsequential thought at the back of your head," Avery explains. "Eyes closed as opposed to hands in the air. A light emerging from the darkness – this is the idea I repeatedly returned to in the studio. The more time you spend with it the deeper you fall."
It's a thought that conjures imagery of Avery shacked up in his East India Dock studio, creating the lithe, artful techno that's quickly becoming his hallmark. Weatherall calls it "gimmick-free machine funk of the highest order" and it's a comment that speaks to the craft and consideration invested into every track. Avery's proven he can play to the red-light techno crowd as much as he can nod to shoegaze or effortlessly incorporate ambient. In that sense, reducing 'Drone Logic' to 'dark techno' (however well meaning) does it a disservice considering it's set the foundations for him to deviate once again.
According to Avery, where 'Drone Logic' found its spiritual home on the dancefloor, 'Song For Alpha' takes inspiration by the late nights and hazy mornings spent on the road, and "the search for inspiration beyond the fog." So, if 'Drone Logic' steered him closer to the rolling, undulating sound of James Holden and Border Community, 'Song For Alpha' is powered by a different kind of force. Brian Eno and Avery's own collaborations with in-and-out Nine Inch Nails member Alessandro Cortini serve as recognizable touchstones – alongside the pounding industrial brutality of Perc, the melodic relentlessness of Underworld and the analogous crackle of Boards of Canada – but Avery also counters the booming sound of the big room with some ambient contemplation to usher in the small hours.
As a result, 'Song For Alpha' is noticeably less propulsive and Avery seems to have spent less time listening to My Bloody Valentine or worrying about cleansing dancefloors to master a whole new level of frequencies. From the unremitting four-to-the-floor glower of 'Sensation' and the surging drone dramatics of closer 'Quick Eternity' to the melancholic ambient and broken beats of 'Citizen Nowhere', to the piercing pneumatic precision of 'Clear', Avery revels in these new sonic turns.
At 14 tracks, this album runs deep but it also provides those making the jump with some solid points of reference. Where 'Sensation' and 'Diminuendo' anchor the familiar techno-driven spirit of its predecessor, the woozy 'Groan Stick' melody of 'Slow Fade' also spins 'Song For Alpha' down a minimal, half-speed path.
Elsewhere, the ambrosial swathes of opener 'First Light, 'TBW17' and 'Embers' are invitations to take a breath that would've disrupted the propulsive momentum of 'Drone Logic' but, here, they represent a textural depth that Avery pushes even further on the compositional 'Days From Now' as it steers into widescreen Cliff Martinez territory. In isolation, and on most other albums, these ambient-focused moments could feel like throwaway interludes but set against the klaxon menace of 'Diminuendo' or the slo-mo electro of 'Stereo L', there's a fastidiousness that makes everything feel intentional.
It's a yin/yang approach his debut lacked (or didn't need) depending where you stand on stormy techno assaults, but as Avery works through his technical repertoire with an auteur's touch, it's tracks like the range-finding sonar of 'Projector' and the growling, alarm-bell clang of 'Glitter' that create a useful transition between the two albums. In this case, both tracks epitomise Avery's refined hypnotic-techno but in typically nuanced ways. On 'Projector' a sense of space allows the stethoscope bass, chiming chords, woodpecker percussion and sweeping radar melody to work seamlessly whereas his sense of pace mollifies the roiling energy of 'Glitter', softening it into a dubby darkhorse that sets up the album's finale.
And in an odd quirk of symmetry, 'Quick Eternity' does for 'Song For Alpha' what 'Knowing We'll Be Here' did for 'Drone Logic' in closing out the album with expansive, rolling energy that's reminiscent of The Field.
Ultimately, Avery gets the balance just right, striking a mesmeric balance between reinforcement and repetition. He was never going to follow up 'Drone Logic' with another album of just throbbing techno tracks, and while you'd bet on hearing a hefty selection the next time he plays out, it's interesting to hear him move away or, at the very least, offset the ratio on his own production – because it actually makes those moments when the squelching acid house and rumbling thunder hit just that bit sweeter.
Avery talks about his personal need for quiet and patience and his determination to explore ambient, drone, electronica and club music but connect it all in a way that shows their shared point of origin. With plays on the contrasts of darkness and light (the levity of ambient versus the darkness of techno, at its most literal) it's encouraging to hear the confidence of his debut pull through to a follow-up that dares to tweak and toy with the parameters once more.
You get the sense Avery will always be deferential to the likes of Alkan, Weatherall and Fearless et al., and rightly so, but it's no coincidence he's piqued their interest these last few years. If 'Drone Logic' was the lightning strike, 'Songs For Alpha' is the progressive thunder from a producer fast approaching the peak of his powers. Right now, no-one else is colouring in-between the lines quite like Daniel Avery and these tracks are to invade your thoughts and dreams.
Please support Loud And Quiet if you can
If you're a fan of what we do, please consider subscribing to L&Q to help fund our support of new musicians and independent labels
You can make a big difference for a few pounds per month, and in return we'll send you our magazines, exclusive flexi discs, and other subscriber bonus bits and pieces
Try for a month and cancel anytime