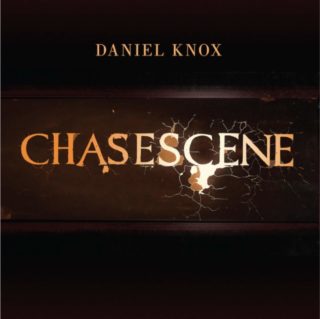 Daniel Knox
Chasescene
9/10
Daniel Knox is steeped in film history. The Chicagoan works as a cinema projectionist and his break came when he composed and performed an instrumental for David Lynch. This was seen by art director David Coulter, who subsequently invited him to perform at two events at London's Barbican Centre. There he met Jarvis Cocker and The Handsome Family's Jason Toth, who make guest appearances on his second album, 'Chasescene'.
It's a background that helps to understand and position the musician, who seems to recreate 1940s cinema in his music and personal life. Like a character in a Wim Wenders film, he learned his craft by playing on dilapidated pianos in hotel lobbies during the twilight hours, and the broken people he observed there populate his lyrical narratives.
These are stories of love, loss and tragedy that are set against the stately piano and grandiose strings of classic film scores. Opening instrumental 'Keturahwaltz' conjures the sweeping romance of 'Brief Encounter'; the jaunty 'Man Is An Animal' could have been taken from musical theatre; and 'Pack Your Bags' should be performed with Knox kicking out his legs in time to the percussion as his tenor intones, "If you should leave me now."
It's a theatrical style that has parallels to Rufus Wainwright but his obsessions are more grounded in gothic black humour. The protagonists in 'Me And My Wife', for instance, take home a child they found in a store and drops stones on cars from a bridge. The lazy country of 'Leftovers', meanwhile, is an ode to those unlucky in love that finds him wondering "why don't you put your hands down my pants?"
These comically macabre tracks are nonetheless balanced with moments of quiet devastation. This is keenly heard on 'The Poisoner', a sweeping ballad on which Nina Nastasia brings her trademark raw delivery to lost romance as she laments, "I loved you before / I've just forgotten how."
It's this simple humanity, which Knox brings to even his most unlikeable characters, that marks him out as a rare talent, and 'Chasescene' as an album to be treasured.