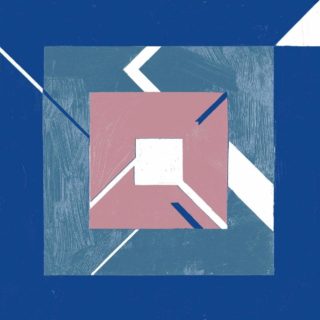 Daniel Thorne
Lines of Sight
8/10
Composer and saxophonist Daniel Thorne is best known for his work with the Immix Ensemble and Vessel, but this album will change that. You know you're in for something special for as soon as 'From Inside, Looking Out' tears the album open, with thick layers of warped sax that spread and melt across seven minutes of virtuoso movements between ambience and blasting noise.
From there, the album alternates between the highly strung, anxious energy of its opener and more contemplative, more traditional moments. It's on the latter tracks where there are problems – 'From The Other Side Of The World' feels a little too much like a straightforward film score, while it's only in the last couple of minutes that 'Pyriscence' really delivers on the promises its first half makes. Neither track is bad: they're just not as beautifully idiosyncratic as the rest of the record.
It's the moments where Thorne leans into his more out-there impulses where he really creates something incredible, like the colossal yet strangely intimate 'Threnody for a Burning Building'. This track captures what it's like to live in the anthropocene – we're all in a burning building now – along with a whole lot of the usually incomparable 'F#A# Infinity''s atmosphere. It does this in just seven minutes. 'Lines of Sight' is an incredible debut, a coup for Erased Tapes label and a testament to what person can do with a few saxophones, a bass synth and no fear.