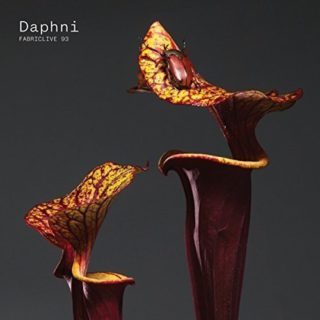 Daphni
FABRICLIVE 93
(Fabric)
8/10
It's been almost six years since Dan Snaith emerged as Daphni, determined to scratch a dancefloor itch Caribou couldn't quite satisfy. Inspired by his rediscovery of the club, and a subsequent desire to play out to those dark corners, his Daphni debut, 'Jialong' was centred around crisp percussion, playful melody and insistent beats—the up-tempo brass blasts of 'Yes, I Know', bubbling, gun-finger nastiness of 'Ye Ye' and loving remix of Cos-Ber-Zam's 'Ne Noya' marking a transition that felt, and sounded, effortless.
On 'Fabriclive 93', Snaith is still about getting to the groove directly, and this collection is as much him creating tracks to refresh an already eclectic approach to a live set, as it is a reflection of all those hours playing B2B with Kieran Hebden (Four Tet) and Sam Shepherd (Floating Points). In that time, his tendency to disregard traditional programming (and all its seamless perfection) in favour of leftfield disruption has made Daphni essential listening over the last few years —and this set is no different.
Snaith's divergent mixing style is prevalent throughout as it veers from the flawless to the abrupt, and from the instant to the obscure in a few happy, clanking beats. 'Face to Face' opens with minimalist funk, built around chunky bass and a skittering hi-hat before shifting into the busy toms and itchy rhythms of 'Xing Tian' — the latter setting the tone for the danceable, shuffling beats that push this entire set forward. In one of four edits featured, the brutal, mechanical electronics of Jamire Williams' 'Futurism' is softened by a Daphni re-rub and melodically worked in, over and out of 'Carry On' and 'Poly' before 'Medellin' kicks in with the spirit of a basement party, gradually phasing in from the distance before it swims into full, bold focus.
If Snaith's wider approach to sequencing isn't typically traditional, 'Hey Drum' comes straight out of the manual with its sudden, long-played intro slowing things to a crawl before a blaze of house nostalgia and fast 'n' loose percussion provide lift-off. It's a switch that arrives relatively early in the set but anchors the spirit of it: for every unadulterated dancefloor fist pump, there's a sidestep—a point underscored by the instant switch into the bright and brassy funk hustle of Luther Davis Group's 'You Can Be A Star' (Daphni Edit) and the hi-hat-driven, electro-squelch of 'Try'.
Elsewhere, 'Vikram' and 'Pheeroan Ak Laff' bounce off each other in a festival of tight, jazz-infused percussion, and it's great to hear the light, melodic bloom of 'Tin' given a home after a few years of bouncing around other peoples' sets. All this before the bruising Daphni edit of Container's 'Dissolve'. A warped techno banger throbbing with low frequency womps and a driving 4/4 beat, it adds a slab of dancefloor malice that's quickly levelled out by the soft strings and slow builds of 'Joli' and 'Nocturne' before 'So It Seems' veers off towards the mellow side of UK garage and 'Vs' channels the disco pomp of Earth, Wind and Fire.
At this point, you'd expect 'Fabriclive 93' to begin winding down, and it does, briefly, with the more introspective 'The Truth' and '406.42ppm' but then Snaith pivots once again with the booming 'Always There' — that hits with the heft and style of Simian Mobile Disco's 'Hustler'—before closing out this restless set with the lights-up analogue fade of 'Life's What You Make It'.
There are definitely smoother mixes in the Fabriclive's distinguished archive, but despite the odd rough misstep, few capture the freedom, impulse and palpable sense of fun as Daphni does here. A set for the ages, if not the purists.