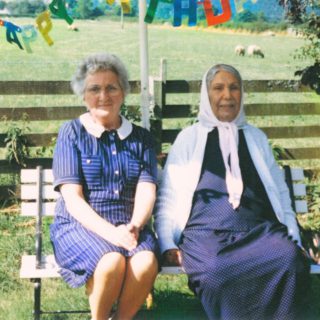 Dauwd
Theory Of Colours
6/10
Dauwd's debut LP takes great care in fostering a lights-low, eyes-narrowed, stood-at-the-edge-of-the-dancefloor-smoking-a-Gitanes ambience. The curation of samples on opener 'Macadam Therapy' brings to mind Jan Jelinek's Loop-Finding-Jazz-Records, with a widescreen synth giving way to a delicate shuffle. There isn't much in the way of progression over the track's six minutes, but as a slow-burning house bit it's nice enough. Things work best when Dauwd spools out his pieces with just the right amount of restraint. 'Leitmotiv' has a lovely ache and sigh to it, with off-stage strings and woozy pianos dovetailing over another micro-groove.
The title track, though a little heavy-handed in its homage to vintage Eno, is a fine computerised torch-song to round the record off. However, cuts like 'Murmure' and 'Glass Jelly' drift aimlessly, hoping that the mere introduction of new textures will pass for continued sonic intrigue. 'Theory of Colours' is an admirably careful record, but one that loses points for self-indulgence.
Subscribe now. Cancel anytime
Go on, give us a go
We love making Loud And Quiet – our magazines, this website, our podcasts and more – but it's become increasingly difficult for us to balance the books.
If you're a reader who'd like to help us keep the show on the road, please consider becoming a Loud And Quiet subscriber. There are options to receive our physical magazines and lots of other extras that are exclusive to our supporters.