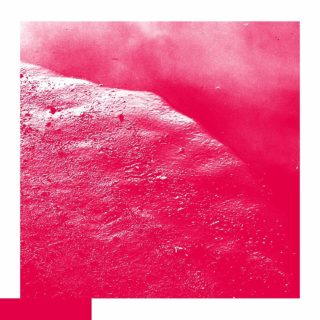 David Allred's first album, The Transition, only came out last November, and the idea that he'd be in a rush to get another one out as soon as this month would surely seem comical to anybody familiar with his work. It is steady, slow and deliberate, with a meditative quality that makes perfect sense when you find out that he made that album in between shifts at a care home near to his hometown of Sacramento. You surely couldn't do a job like that without having a keen sense of your own mortality nagging at you and whilst it'd be inaccurate to suggest that Allred is audibly at peace with it, the sense that you do get from The Cell is that he has a kind of measured handle on it.
Across seven stately tracks – some short, some long, but all handsome – he offers thoughtful reflections on love, life and loss. It's never really his voice, figuratively or literally, that's the star of the show; instead, what stands out about Allred's songwriting is his ability to craft an emotional ballast so effectively. There are no words on the album's centrepiece, 'Full Moon', just hums, whistles, and a sea of reverb that packs a thumping emotional punch. The swells of brass on closer 'Lexington Hills' serve a similar purpose. There are lapses onto roads too well-trodden ('Fading Away' is very by-the-numbers) but there is plenty here to suggest that, in Allred, we have a new master of minimalism. 
Subscribe now. Cancel anytime
Go on, give us a go
We love making Loud And Quiet – our magazines, this website, our podcasts and more – but it's become increasingly difficult for us to balance the books.
If you're a reader who'd like to help us keep the show on the road, please consider becoming a Loud And Quiet subscriber. There are options to receive our physical magazines and lots of other extras that are exclusive to our supporters.