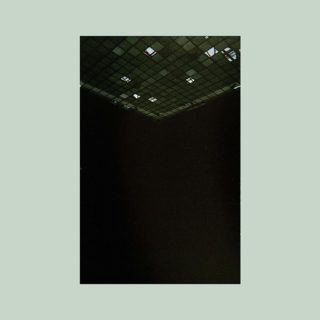 Deliluh
Beneath the Floors
9/10
After a wave of venue closures hit Toronto, post-punk band Deliluh began looking for ways they could help rehome their city's music scene. They turned their focus towards alternative spaces, playing gigs in a disused subway station and local veterans clubs; they also invited fans into their own apartments for shows that were as intimate as they were illegal. The art-rock band upheld that DIY ethos when recording material together, steering clear of professional studios during the production of their brave and exploratory new album, Beneath the Floors.
Designed as a sibling to their May-released Oath of Intent EP, it is striking how accomplished Deliluh sound on their second full-length record. From the moment they first clank into gear on 'Incantessa', they know when to show restraint as well as when to escalate their experimentalism, helping them keep an air of wintry mystery alive throughout. A saxophone echoes throughout 'Lickspittle A Nut In The Paste', while Erika Wharton-Shukster's hypnotic violin is integral to the atmosphere of 'Hangman's Keep' – a gripping track that ends in unresolved calm.
'Master Keys', the second of two longer mid-album tracks, begins coyly before descending into erratic paranoia. The album's structure is carefully considered: it is only after these more expansive songs that Deliluh feel ready to trust the listener with a trio of pieces that go deeper into the darkness. The first of these, 'Via 5A', drifts along with the help of a hypnotic sax before being absorbed by 'Falcon Scott Trail'. This daring instrumental, which imagines life on the doomed Terra Nova Expedition to the South Pole in 1913, is utterly haunting.
Through dronelike textures, Deliluh create a cold sense of terror that feels too pervasive to resist. The lack of conclusive breaks between tracks also gives the album a dreamlike quality, making it all the more jarring when 'Con Art Inc' suddenly glitches near its end to reveal the mechanisms of a primal underworld.
The voyage ends in a dilapidated hotel where frontman Kyle Knapp sounds more deadpan than ever in his role as tour guide. His forensic description of the "scum-smothered dishes" on 'Beneath the Floors' at first seem like a dose of realism – but this intriguing band would never dream of being so straightforward, and the record fills with an ambient haze one last time.
New monthly memberships available
Here's a new thing: our membership scheme now has a pay-monthly option, plus a load of exciting new digital stuff for people who support what we do. It's actually excellent value, honest, and will help us continue to promote new independent artists and labels.
Sign up and you'll receive our physical magazines delivered to your door, our digital editions, exclusive podcasts and playlists and access to our EXTREMELY glamorous Members Lounge. You'll be the envy of all your friends.