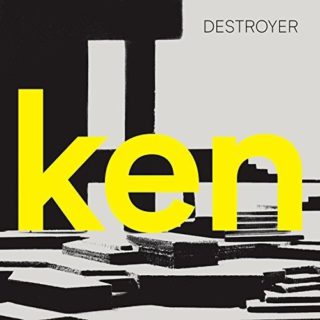 How many people knew that Suede's 'The Wild Ones' was first titled 'Ken'? Dan Bejart did and has paid homage to the song's discarded name by using it for his latest album. This is Destroyer's twelfth LP, but the first "not recorded as a band," although, "everyone in the band does make an appearance," which begs the question of why Bejart even mentioned it. Anyway, the Suede thing is key, because mentioning the origin of the chosen appellation is what really sets the tone of 'Ken'.
The Canadian singer-songwriter's fascination for all thing British is no big news, it's just that where David Bowie informed much of his previous work, here it gets the early '90s experience (via another band of Bowie nuts), with synth infused, metallic-sounding tracks, filled with nasal voices and tambourines, which reaches its apex in 'Cover From the Sun'. The ballad 'Saw You At the Hospital' is a fortunate exception, echoed by the '80s taste of the closing 'La Regle du Jeu', completing the sound palette of this peculiar (and rather irresistible) Destroyer trip down the stream of music glory.
New monthly memberships available
Here's a new thing: our membership scheme now has a pay-monthly option, plus a load of exciting new digital stuff for people who support what we do. It's actually excellent value, honest, and will help us continue to promote new independent artists and labels.
Sign up and you'll receive our physical magazines delivered to your door, our digital editions, exclusive podcasts and playlists and access to our EXTREMELY glamorous Members Lounge. You'll be the envy of all your friends.