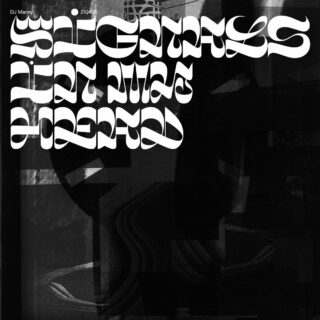 DJ Manny
Signals In My Head
7/10
Having made his name a decade ago as a legend of the iconic Chicago footwork scene, DJ Manny has found himself trying to bring back the ecstasy (and the love) to the music. A work years in the making – and impeccably well timed for the reopening of clubs this summer – his latest album, Signals In My Head, might be perfectly placed to do just that. 
Evolving from Chicago's ghetto house and juke scenes, where it was initially put together to soundtrack the incredible dance battles of Chicago from around 2010, the footwork of that city is lively, rapid music. As in DJ Manny's previous releases, he draws from this high-energy, juke, house and techno-infused dance scene, but this time Signals In My Head takes on a softer edge. That's quite a feat for music that typically runs at 160bpm.
'Good Love' starts off with a slow synth before dialling up to a breakneck beat, with euphoric programmed bleeps and outer-space zaps. 'That Thang' recalls classic '90s house, immediately full of a deep, vast energy, with its jazzy synth and turbo drumbeat. Signals In My Head fits right into the classic footwork tradition: a sound that's so immersive, and so spiritually uplifting. Played in its rightful home (on a heavy soundsystem, in a dark, mobbed club), people can leave their issues at the door and experience the wild relief that comes from dancing to such a high energy sound. It's an album that couldn't have come at a better time.
Free Protomartyr flexi disc with this month's magazine
Subscribers to Loud And Quiet now receive a limited edition flexi disc of a rare track with their copy of the magazine
This month's disc is from Detroit punk band Protomartyr