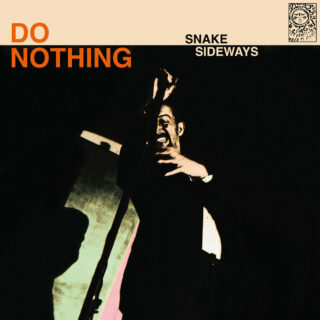 Do Nothing
Snake Sideways
6/10
At the dawn of 2020, Nottingham band Do Nothing looked like they were destined for instant mainstream indie success. It had been a while since a group so Steve Lamacq-able had come up with a line as enjoyable to recite as, "The results are in and it looks like everyone gets a big old slice of nothing", and for singer Chris Bailey to roll it around his mouth and spit it out like a pop Mark E. Smith was still a stroke of genius then. But others – many others, it turned out – had had a similar idea, and the sardonic sprechgesang race to the charts was ultimately won by the not dissimilar Yard Act; the Arctic Monkeys to everyone else's Milburns and Reverend And The Makers, a band who, ironically, Do Nothing also sounded like on that breakthrough track, 'LeBron James'.
The pandemic slowed Do Nothing down, and then Bailey's writer's block nearly finished them off. And yet both might have actually done them a favour, judging by this overdue debut, which is specifically – and blatantly – about Bailey's creative struggles, and sees the band mostly move away from the half-spoken post-punk observations that were derided as quickly as they became fashionable again in 2020.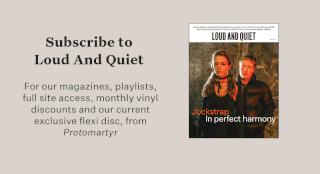 Snake Sideways opens with its strongest track, 'Nerve', which sets things out within one second, as Bailey sings, in his most velvety of singing voices: "They're gonna fire you in the morning", presumably after another night of toil. It deserves comparison to 'Cornerstone' by Arctic Monkeys' – the type of melodic mid-pace indie sway that always feels like it's over too soon.
By the following 'Happy Feet', Bailey's message is already more than one of despair and self-loathing – although there's still plenty of that to come – as he hopefully notes: "There is a life yawning out ahead," and comforts with: "Don't freak out if you don't know what you're doing / I don't either". Where that track wobbles is in the combination of its melody and another of Bailey's recurring singing tones, which together can't help but recall Paul Smith of Maximo Park on that band's more "thoughtful" songs. It happens on 'Ivy' too, while Kasper Sandstrom's scraggy guitar breaks double down on the album's unescapable mid-2000s feel.
The title track is perhaps the most interesting sounding here, or 'Fine' – the former features a drumbeat that reverses in the middle of its loop, and the buzz of electronics brings something suitably uneasy to a record themed around anxiety; 'Fine' has a scratchy quality too, and a drum machine, and Bailey singing in a goth pop baritone that suits him. Both tracks point to a band that, despite how hard they've had to work to get these 10 tracks together, are adamant to try new things. "Snake sideways" is about right: Do Nothing would have made a very different sounding – and no doubt less inventive – debut if they'd been picked up by a major in their early days, but one no less fit for big record sales than Snaking Sideways is.
Please support Loud And Quiet if you can
If you're a fan of what we do, please consider subscribing to L&Q to help fund our support of new musicians and independent labels
You can make a big difference for a few pounds per month, and in return we'll send you our magazines, exclusive flexi discs, and other subscriber bonus bits and pieces
Try for a month and cancel anytime