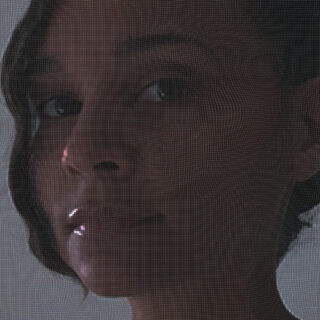 Erika De Casier
Sensational
(4AD)
7/10
There's something quietly defiant about Erika de Casier's second album. Sensational has the same pillow-soft R&B influences as her self-released debut, which delved into the infatuation of love, but thematically it's moved on, this time more concerned with female independence, through an exploration of relationship dramas.
It's an attitude and throwback to the sassy millennial feminism that the Portuguese-born, Denmark-raised songwriter discovered through her childhood diet of MTV. Steeped in Destiny's Child, Brandy, and TLC she's realised that she has agency and can be happy alone. The sentiment might not be new but she manages to express it in a way that still sounds fresh. "You thought I'd crumble?" she asks on the trance-tinged 'Better Than That', before replacing the self-affirmation of 'I Will Survive' with a derisory, "Well baby (nahh)." 
It's the gentlest of slap downs but similar lines get repeated throughout. The bad boy suitor on the Sade-smooth 'Polite' is chastised that "You can't touch / Before you say please," and on the jungle-pop crossover of 'Busy' she chides a partner who hates being home alone that, "I gotta work real hard / To get, to get what I want."
Delivered in a voice that's barely raised above a whisper, the backing has the hazy gauze that's the hallmark of her new label 4AD. Mosaics of chilled beats, fluttering flutes, and tasteful harp trills are built around samples that draw as much on trip-hop as they do Janet Jackson's slow jams and Craig David's garage-pop. The sharp production, which she shares with Natal Zaks, and her ability to create a memorable hook help to keep the arrangements as forward-looking as her lyrics.
At 13 tracks long the album can't quite sustain its momentum, becoming a little too samey, but it still contains enough material that lives up to its title.