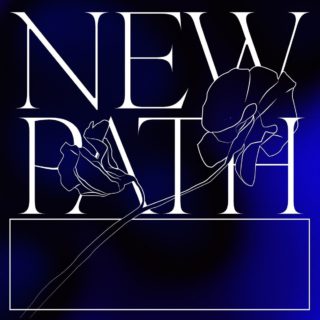 Essaie Pas
New Path
(DFA)
9/10
Marie Davidson's relationship with the dancefloor has always been complex. On 2016's 'Adieux au Dancefloor' she bid it farewell, yet on 'New Path', her 5th record in collaboration with her husband Pierre Guerineau as Essaie Pas, she probes its darkest regions in one of the most compelling electronic records of the year thus far.
While it would seem counter-intuitive to push heavy focus on one half of the duo, Marie Davidson steals the spotlight on everything she seems to appear on, whether it be Not Waving's EBM banger 'Where Are We' or her work with David Kristian as DKMD. 'New Path' sees her cold spoken word deliveries and retro-futurist production style gel perfectly with Guerineau's.
Although primarily described as a synthwave act, this new album shares as much in common with industrial pioneers Throbbing Gristle as it does the duo's DFA contemporaries, via unhinged string and field samples that jitter sporadically across lead single 'Complet Brouillé' and the fuzzy hums and computerized monologue on the title track.
The parallels to industrial music are perhaps down to the record's conceptual influence, based as it is on Phillip K. Dick's dystopian novel A Scanner Darkly, with tracks such as 'Substance M' alluding to its plot. The album itself is named after the rehabilitation clinic from said novel and it sonically translates its intense themes of drug addiction, mass surveillance, death, grief and loss. And while at first glance 'New Path' could appear to be a collection of hard techno tracks, it's as traumatic and corrosive as the material it draws from.
Free Protomartyr flexi disc with this month's magazine
Subscribers to Loud And Quiet now receive a limited edition flexi disc of a rare track with their copy of the magazine
This month's disc is from Detroit punk band Protomartyr