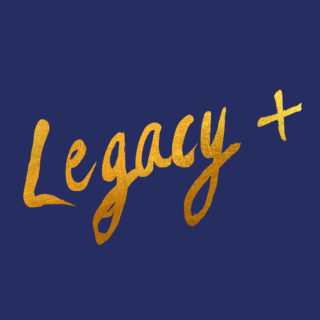 Femi Kuti + Made Kuti
Legacy +
(Partisan)
9/10
The contemporary End SARS protests across Lagos come more than four decades after Fela Kuti's Zombie album launched its musical uprising against the methods of the Nigerian militia, who responded by raiding his Kalakuta compound, burning down his studio and throwing his 77-year old mother out of a third-story window. They come four decades after Fela married 27 women on the same day, either for misogyny's sake or to delegitimize the government's claims that he'd kidnapped his backing band and dancers, depending on which sources you read. A life's worth of rebellion assembles this kind of political nuance to a man whose influence seeps through Afrobeat and into the fabric of a country's resistance.
Take the centrepiece of Tony Allen and Hugh Masekela's Rejoice – a feverish, limbless hard-bop holding Fela's legacy on the shoulders of a street parade: "Lagos never gonna be the same, never, without Fela!" He was Afrobeat's originator, who mystified the concept of rebellion, combined the greatest freedom-searchers in Blue Note jazz with the euphoria of highlife and escapist groove of American funk, and peddled joy as an act of opposition. In parallel to Northern Soul's takeover of postindustrial Britain, Fela's rebellion mobilised a world whose resistance hit under the dense fug of igbo smoke, with a shamanic trance and an open invitation to dance away the hardship.
In the years since his death, Fela's legacy has been joyfully upheld: his son Seun still fronts Egypt 80, Knitting Factory have meticulously reissued his solo archives and the legendary communal moments at the New Africa Shrine, while the likes of Ginger Baker, Questlove, Brian Eno and Erykah Badu have curated selections of his work alongside essays and political commentaries. As the archeological dig of a lifetime's work continues to show the historical weight of Fela Kuti, Legacy+ adds urgency to the tradition – a double release as one, comprising Fela's son Femi Kuti's new album Stop The Hate and Femi's son Made Kuti's new album For(e)ward. It's an instant masterpiece in supplementing the heft of a surname. The music isn't Fela's, but the feeling is the same, and the protest is current. 
Stop The Hate is the literal father album of the collection. Lead single 'Pà Pá Pà' is a groove-filled checklist ("I want you to listen to me well") and its scope is extraordinary. Femi calls for structural and social change in government; the need for clean water, safer roads and working electricity is demanded in the same breath as gender equality and continued resistance against corruption. Circular grooves lock on key lyrics: "Stop the hate" and "Stop the land grab" sound the visceral frontlines of protest, while the organ-laden, trumpet-heavy 'Na Bigmanism Spoil Government' stands with a vicious, Fela-worthy critique of power. 
Made's contribution on For(e)ward swirls into the mental strains of resistance. The hypnotic locked groove – "free your mind and set your soul free" – picks up from the closing track of his father's album, but the message after three minutes of mesmeric, sprawling future-Afrobeat holds a demand for freedom that you won't find on Stop The Hate. Made plays every instrument on the album; 'Your Enemy' and 'Higher You'll Find' become possessive with spiralling horns, instrumentals and brass cacophonies that conjure an internal Fantasia. As Tony Allen went on to reject lyrical content to find his loose-limbed percussive protest, For(e)ward conjures as much of a tempest with furious strums and astral horns as it does with words.
Subjects cross between albums; Femi's 'Young Boy Young Girl' is the utopia that Made's 'Young Lady' longs for, uncovering the sexual scandals at the University of Lagos. The wide-eyed circle jams of Made's 'We Are Strong' look to solve the same injustices lamented in Femi's 'You Can't Fight Corruption With Corruption'. The most striking moment in Legacy+ is Made's monologue in 'Different Streets' to the somber effect of 'Sorrow Tears and Blood', ruminating on Fela's message: "Grandpa was not predicting the future… we must now understand just how scary it is that we are facing the same problem from the '70s, and think for ourselves how hard we must work collectively to be free."
On their own terms, neither body of work is starkly more enthralling than its contemporaries. Yet what makes Legacy+ such a remarkable collection is how each album brings vibrance to the other and revitalises Fela's archived resistance. There's something in the family name that feels as vital now as it did forty years ago.
Please support Loud And Quiet if you can
If you're a fan of what we do, please consider subscribing to L&Q to help fund our support of new musicians and independent labels
You can make a big difference for a few pounds per month, and in return we'll send you our magazines, exclusive flexi discs, and other subscriber bonus bits and pieces
Try for a month and cancel anytime