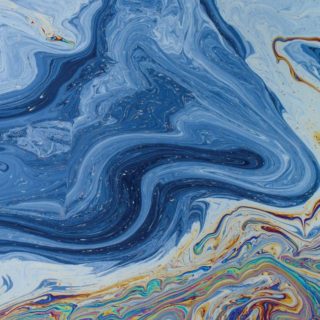 After a decade of Floating Points, and a restless evolution of styles that's made Sam Shepherd's work such an intangible touchpoint, Crush might not represent a producer coming full circle but there's a propulsion to this set of tracks that has him focused on the dancefloor.
As Floating Points' sound has evolved, so has the clamour to return to the roots of early tracks like the 'Nuits Sonores' and 'Vacuum Boogie' as Shepherd meandered through cerebral takes on anything that took his crate-digging fancy.
That shift might have felt dramatic but Shepherd's dexterity and curiosity as a producer has always been such that even as his sound explorations have become more diffused there's always been muscle memory; the glorious potential of a wallop rising from his explorative states.
Mutation is a word often thrown at his kaleidoscope sound, but it's always felt a bit ugly and abrupt, as if there was no control of the end result. Crush is pure intent. "I was trying to create something that pulls you in," Shepherd explains, "like when you're in a club and all the elements combine to create this amazingly immersive moment, something you can't escape from."
And while Shepherd doesn't deliver back-to-back bangers, in his own words it "evokes a slow violence" that reveals itself in shades throughout. It's there on the choppy trip-hop beats of 'Last Bloom', gets condensed into the 2-minute analogue tune up of 'Karakul' as synths engage in a stuttering conversation of disparate clicks and pulses, and it proves to be the detonation for 'LesAlpx' as its skittish hi hats snap into focus before the low-end destroys everything in its path.
If that was a reminder that Shepherd still knows how to threaten with a thunderous intent, the rest of Crush is an exercise in finding the perfect balance. Where 'Falaise' is a mournful little thing – a fluttering, floating ephemeral mini-score – 'Anasickmodular' blooms, blips and bursts with a twisted amen breaks; where 'Environments' feels like Shepherd engaged in a happy battle of wills with his equipment, 'Bias' is another slowburner that locks into a moody two-step beat and nods to Shepherd's formative years in Manchester listening to his local blare UK garage.
Together, it's a showcase of his unrivalled ability to take man vs machine and create Morse code from another planet. Whatever wavelength Shepherd is on, Crush is the almost untouchable proof that no-one else is anywhere near it.
Free Protomartyr flexi disc with this month's magazine
Subscribers to Loud And Quiet now receive a limited edition flexi disc of a rare track with their copy of the magazine
This month's disc is from Detroit punk band Protomartyr