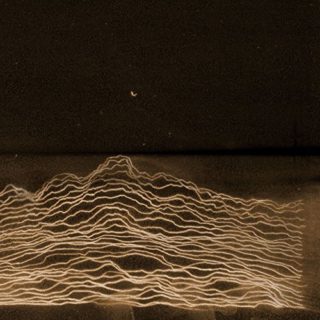 Floating Points
Reflections - Mojave Desert
(Pluto)
8/10
Covering nearly 48,000 square miles of land and punctuated by Joshua trees, a species native only to its arid land, the Mojave is the driest desert in the United States. Last August Sam Shepherd, the mastermind behind Floating Points, and his band retreated to the scorched landscape to rehearse before venturing out an upcoming tour. What perhaps they didn't realise at the time was that the Mojave would transform itself into an additional band member.
During recording, Shepherd and co harnessed the natural soundscape and reflections from the area, using their surroundings as a unique recording setting. These effects are captured on a mini-album that reflects the sometimes contrasting facets of the Mojave in both its sweeping splendour and more secluded corners. The barren sands are evoked as early as the first few seconds, where dusty, windswept noise is accompanied by waves of synths that conjure images of the dunes and the stillness of the cold night. With 'Kites,' the looping synthesiser melody bends and changes tempo, sometimes weaving higher and lower into the mix as if representing the distant echoes from mountains and valleys.
While these tracks are suggestive of smaller details found within the desert, the sheer magnitude of the Mojave is reflected in 'Silurian Blue,' where delicate, twinkling electronica sidles up to squalling, rapturous guitar and jazz-inflected drums that give way to more hushed percussive elements. It's the perfect combination of intimacy and grandeur, which encapsulates each asset of the expansive wastes, as well as everything that makes Floating Points captivating, into an atmospheric, seven-minute opus.
Digested as a whole, 'Mojave Desert' is as fluid and enveloping as the landscape itself, a mystical, spiritual and arresting nexus point between the natural world and sound. As the first in a series of site-specific musical works and films, it makes a soaring statement.
Please support Loud And Quiet if you can
If you're a fan of what we do, please consider subscribing to L&Q to help fund our support of new musicians and independent labels
You can make a big difference for a few pounds per month, and in return we'll send you our magazines, exclusive flexi discs, and other subscriber bonus bits and pieces
Try for a month and cancel anytime