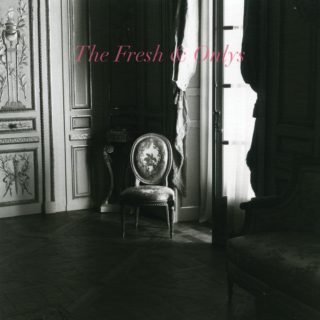 The Fresh & Onlys
Wolf Lie Down
4/10
The Fresh & Onlys' back catalogue is a veritable who's-who of indie rock chic when it comes to their record labels. Never staying in one place for too long, the Bay Area band have recorded for the likes of Sacred Bones, In The Red and Mexican Summer, but have settled on Captured Tracks offshoot Sinderlyn for their fifth album. 'Wolf Lie Down' puts its best foot forward with its opening title track, one of the band's most rousing efforts yet, a three-minute Flying Nun thrash that masks its political apathy ("I never wanna risk my life for freedom") in dense clouds of distortion.
From here, though, the album frequently falters, descending into a molasses-thick trudge of ersatz country, and faceless surf rock. Only the closer 'Black Widow' claws something back, a complex, reverb-shrouded brood into Galaxie 500 territory, with yelled backing vocals straight from a padded cell. The album's worst offender, 'One of a Kind', decorates its overlong gothic tendencies with that least gothic of instruments, the bongos.
Loud And Quiet could do with your help
We love making Loud And Quiet – our magazines, this website, our podcasts and more – but it's become increasingly difficult for us to balance the books.
If you're a reader who'd like to help us keep the show on the road, please consider becoming a Loud And Quiet member. There are options to receive our physical magazines and lots of other extras that are exclusive to our supporters.