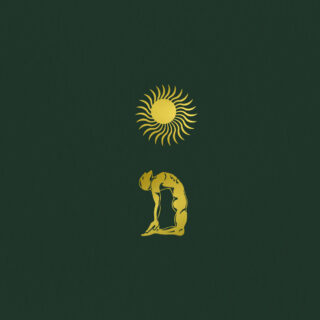 Gently Tender
Take Hold Of Your Promise!
(So Young)
7/10
Rising from the ashes of Palma Violets, once South London's most hyped band, Gently Tender began as a reminder to tread softly and heed the warnings of everyday life. Five years in the making Take Hold of Your Promise! is the result of Sam Fryer slowing right down and enlisting help from his Palma bandmates, alongside the Big Moon's Celia Archer and producer Matthew E. White, to create an album that embodies the healing process Fryer has been through. You can practically hear its therapeutic effect. 
White may have left his Spacebomb comfort zone in Richmond, Virginia to launch himself into this lockdown project in Wales's Rockfield Studios but his trademark gospel choirs and warm bursts of horn are immediately reassuring. It's this careful production from White that roots Gently Tender's soulful set of songs into a sprawling but cohesive body of work, each holding happiness and sadness with one hand.
Lead single 'Love All The Population' has a dreamy, elegiac quality but is filled with hope, not unlike the existential melancholy of Echo and the Bunnymen, but it is '60s psych, not post-punk, that resonates most as an influence. This gothic, field-in-England atmosphere is made even more impactful by Fryer's deeply effective baritone vocals, backed by what can only be described as a folk choir. 
While 'Love All the Population' brings the big hooks, it's on the more reflective tracks – 'Sunlight in Motion', 'This Is The Night Of Compassion' – that Gently Tender excel. "Sunlight catch a grip in your motion," Fryer sings, talking about a perspective shift where you can suddenly reflect, observe and evolve as a person. Mantra like in their messaging and repetitiveness Take Hold Of Your Promise!, is a call to arms to be good to yourself, which is all you can really hope for.