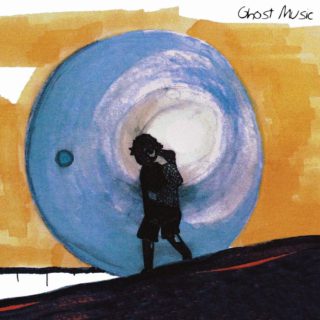 Ghost Music
I Was Hoping You'd Pass By Here
(Arlen)
6/10
A quintessentially '90s soporific slacker fuzz hangs over the debut from Ghost Music, and perhaps appropriately so, given that its oldest song was written in 1997 and its writers have been kicking around various lo-fi indie bands pretty much constantly for the last twenty years. And while there's nothing necessarily wrong with that aesthetic, it does allow a sense of strange familiarity to permeate 'I Was Hoping…', both for better and for worse: 'Heart Shaped Holiday' is a neat exercise in sleepy Yo La Tengoism, 'Blackbird Stars' evokes the lethargic misanthropy of Silver Jews, and 'Queen of England' – the best thing here – matches a melancholia to its weary delivery in a way that transcends its influences rather poignantly.
Elsewhere, though, the hazily meandering ('Home Dog') rubs shoulders with the brazenly shambling ('Blind Spot') and the wilfully unremarkable ('This Kingdom'; 'Let's Meet'), creating a rather scuffed, nebulous and almost proudly unambitious record whose peaks seem deliberately obscured by a band of veterans too world-weary to indulge in much beyond gentle reminiscence.
Loud And Quiet could do with your help
We love making Loud And Quiet – our magazines, this website, our podcasts and more – but it's become increasingly difficult for us to balance the books.
If you're a reader who'd like to help us keep the show on the road, please consider becoming a Loud And Quiet member. There are options to receive our physical magazines and lots of other extras that are exclusive to our supporters.