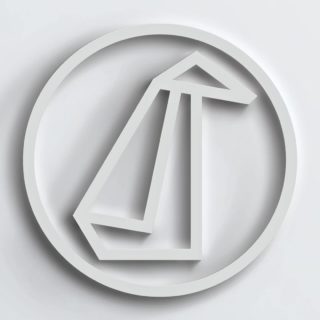 GoGo Penguin
GoGo Penguin
8/10
A NOTE: LOUD AND QUIET IS IN DANGER OF CLOSING. PLEASE CONSIDER SUBSCRIBING TO OUR MAGAZINE OR MAKING A SMALL DONATION HERE. THANK YOU.
Now five albums and a Mercury Music Prize nomination in, GoGo Penguin have spent almost a decade refining and redefining a take on jazz, electronica and modern classical that's always sounded more sophisticated than stuck-up.
As a jazz trio (pianist, double bass player and a drummer), they lean into tradition, with Chris Illingworth's work on the keys initially the most striking aspect of their sound, but explore the space around his suspended piano lines, and the rhythm work of Nick Blacka's resonant double-bass and Rob Turner's ceaseless energy on the drums is equally as impressive.
This combination has enabled the trio to explore the tension between jazz instrumentals and widescreen ambient, explode post-rock structures into powerful, rhythmic scores, and genuinely push what three exceptionally gifted musicians can create as an almost flawlessly precise collective.
Many of the tracks on GoGo Penguin are propelled as much as they're played, with a sense of urgency underpinning tracks like 'Signal in the Noise', Illingworth's piano lines darting between double-bass and the rapid snap of drum fills, and the beefed-up energy of 'Atomised' driving through effortless shifts in tempo.
And while the trio are content to work that marching quality, as they do on the booming double bass and pivoting time signatures of 'Totem', they also work through the spectrum by softening things on the low reverberations of 'Don't Go'. Amplifying the space and dead air, the three of them drift into their own worlds before delicately brushing together for brief emotive swells. 'Embers' is similarly poised with its rolling piano leading into a slower lament before 'To the Nth' picks up the ebb and flow, Illingworth's keys floating over Blacka's syrupy basslines, all limber fingers and grimacing faces.
Venturing into a world typically powered by apocalyptic electronics and tumbling walls of guitar, the trio's analogue-powered, technical excellence makes GoGo Penguin as confident as it is sophisticated. It'd be easy to reduce this to a contemplative, self-isolation listen, but its sweeping, and often majestic, meditations are worth much more than that. This is an album well worth your time, regardless of how much of it you have to spare.