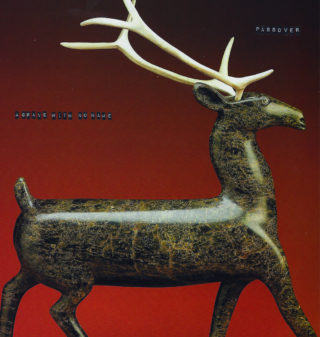 A Grave With No Name
Passover
6/10
Despite having the name of a death metal band, A Grave With No Name is the long-standing art rock labour of love of Alex Shields and 'Passover' is his sixth album. Written after the death of his grandmother, it bears a striking resemblance in atmosphere and style to Sufjan Stevens' 'Carrie & Lowell', a record about the death of Stevens' mother. When the mood shifts it also has a jaunty Ryley Walker influence; when it isn't stark it's folk rock that sounds like the best bits of Conor O'Brien's Villagers.
New single 'Wreath' meanwhile is a close cousin to Gomez's 'Tijuana Lady', a ballad of alt-country acoustic guitar and bass. 'Passover' marks a change in personnel for AGWNN as Shields rejects the varied contributors on previous albums that were characterised by drone-pop and instead strips it back to a simple three-piece band setup. What the album possesses in earthy atmosphere, though, it eventually lacks in dynamics and texture. A record based on loss and the aftermath at the family home, it has it's moments of plain emotion, but at times it feels as if the pain was almost too much to get across.
Loud And Quiet could do with your help
We love making Loud And Quiet – our magazines, this website, our podcasts and more – but it's become increasingly difficult for us to balance the books.
If you're a reader who'd like to help us keep the show on the road, please consider becoming a Loud And Quiet member. There are options to receive our physical magazines and lots of other extras that are exclusive to our supporters.