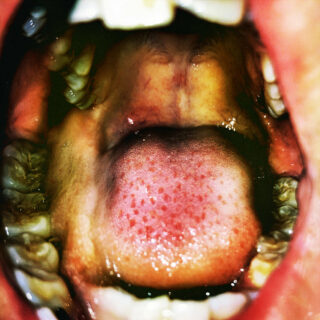 Hana Vu
Public Storage
8/10
Developing in the LA DIY scene, Hana Vu's bedroom pop has always suggested there's something grander to come. On her 2018 EP, Crying on the Subway, and its follow-up, Nicole Kidman/Anne Hathaway, Vu has continued to explore her sound. And while that self-production has been more solid than expansive, it's incredibly impressive for an artist who was still at the tail end of her teens at the time.
But with a world-weariness that belies her years, and a contralto voice that simultaneously adds depth and distance, those early EPs left plenty of room to grow. Here, on Public Storage, Hana Vu absolutely blooms. 
Opener 'April Fool' leads in softly with sparse piano and a pleading, spotlighted vocal. On the title track, that sad voice evolves into something more confident and assertive, cutting free without entirely cutting loose – a song destined for a world of cinematic, rain-soaked soundtracks. Vu then finds her power pop vocal on the guitar-driven, orchestral pomp of 'Gutter', shifts gears on the angsty disco of 'Aubade', and also makes 'Everybody's Birthday' sound as aloof and glamorous as a Beverly Hills party you weren't invited to.
Inspired by public storage units her family would use every few years as they moved, Vu calls the music here "very invasive and intense". She also talks about imagining a desolate character, "crying out to an ultimately punitive force for something more", and that brooding sense of discovery takes Public Storage to places of introspective rumination that's dreamy and soulful, but also searching.
It's a lyricism crystalized on the banjo twang and mellow builds of album closer 'Maker' where Vu asks some greater unknown power: "Can you make me anybody else?" Hana Vu might not have that answer, but Public Storage is still a dream of a full debut.
Free Protomartyr flexi disc with this month's magazine
Subscribers to Loud And Quiet now receive a limited edition flexi disc of a rare track with their copy of the magazine
This month's disc is from Detroit punk band Protomartyr