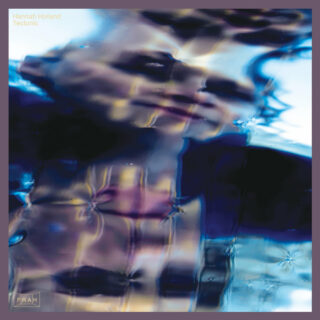 Hannah Holland
Tectonic
(PRAH)
7/10
At a certain point during lockdown, instead of merely dreaming about the transcendence of a dark, pulsating, sweaty nightclub, Hannah Holland decided to take things into her own hands. She turned a shipping container into a recording studio, and in it, she made a sonic ode to club culture. The result, her debut album Tectonic, plunges you straight back into the realms of a throbbing, heady dancefloor.
Tectonic is a boldly eclectic record, which should come as no surprise to those who are familiar with Holland. Since the early 2000s, the south London DJ, producer and label head-honcho has carved out her place at the heart of the capital's alternative, queer underground dance scene. Whilst Tectonic has its roots deep in the mix of this soundscape, it seems natural that Holland shows a firm commitment to exploring the diverse sounds she's encountered during her time in this scene. So there are several different genres at work on these twelve compositions. 
'SH2' is a disorientating drum and bass track, carrying molecules of The Prodigy's 'Firestarter', whilst 'Sth Ldn' chains together textures and sounds that are equal parts rubbery, metallic, and glistening, against a taut drum machine beat and an occasional pitched up vocal, in a way that has echoes of the late SOPHIE. It's one of the most transcendent tracks on the record. But elsewhere, between these club bangers, there are tracks like 'Midnight Horizon', with its Slint-like bassline, sombre string arrangements and field recordings of gentle trotting hooves and birdsong. It's an album full of defiant gear changes. This can make the record feel disjointed, but it doesn't detract from the beauty of it. The intricate, visceral shards of sounds are gathered together imaginatively across the record by Hannah Holland; it's an impressive, skilful feat of production, and a promising debut.