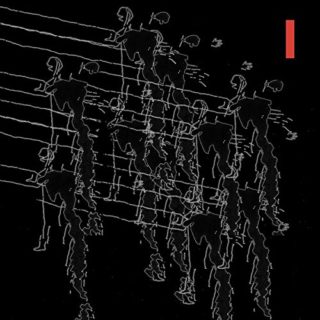 At just nineteen minutes, and after countless plays, 'Plasty I' feels impossible to get a hold on. This first part of an experimental beat collage two-parter finds its heft in shadows. It anxiously cycles through muffled voices, gritty drum loops and eerie textures. At its best, it feels like a dozen pirate radio signals bleeding together on a long ride through a derelict city. When a shift properly clicks, or a groove settles, like on the gurgling build-up of 'Plasty', it's a tense listen. Sour pianos and human and animal voices are spliced around a hollow, clattering drum. Each space of silence between these sound fragments feels like a vacuum you could fall into.
Though the minimal production establishes a sinister mood, though, some moments are flat, and the glitchy shifts occasionally suck momentum away rather than turning heads. But this project is meant to be taken in at once. Its pool of sounds pile on top of each other to make a brittle, decaying portrait. It's hard to know what of, but you'll be jittery once the ugly picture reveals itself.
New monthly memberships available
Here's a new thing: our membership scheme now has a pay-monthly option, plus a load of exciting new digital stuff for people who support what we do. It's actually excellent value, honest, and will help us continue to promote new independent artists and labels.
Sign up and you'll receive our physical magazines delivered to your door, our digital editions, exclusive podcasts and playlists and access to our EXTREMELY glamorous Members Lounge. You'll be the envy of all your friends.