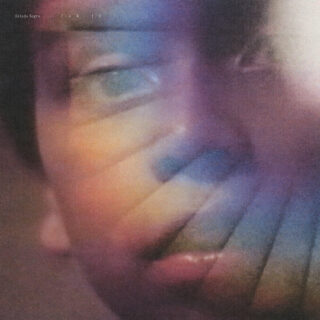 Helado Negro
Far In
(4AD)
7/10
​​Occasionally, a record comes along that perfectly embodies a particular feeling. Far In, the seventh album from Helado Negro, is the aural equivalent of a Sunday. Across the fifteen songs, Roberto Lange, the Florida-born, Brooklyn-based songwriter behind the moniker, shifts between comforting dreamlike compositions to flashbacks of the party from the night before. A vibe-heavy record, it's extremely successful in making its audience feel welcome from its boundless warmth. 
There are highlights aplenty on Helado Negro's latest work. On a particularly lengthy tracklist, attention is maintained through Lange's aptitude for striking a tonal balance from start to finish. Slumberous ruminations helped along by gorgeously textured rippling guitar and the honeyed vocal accompaniment of Kacy Hill on 'Wake Up Tomorrow' and the delicate treatment across 'Aguas Frías' are contrasted with the terrifically lush 1970s-like 'Aureole', which hears the artist sing in Spanish, and the infectiously vibrant 'La Naranja'. In building Far In's engrossing atmosphere, Lange steadily develops the arrangements, allowing ample time and space to lull the listener into this restorative record. Here, the magic is in the small details; the prominence of cymbals employed across 'Hometown Dream', a captivating ebb and flow of synth on 'Purple Tones', and 'Wind Conversations'' quick guitar picking. These are the moments that percolate in the listener's mind long after
Often heralding, but ultimately surpassing, the artistry of Devendra Banhart in his vocal style and how he combines folk with cosmic pop motifs, Lange's soundscapes also recall some of Toro y Moi's earlier, chiller output. In all, Helado Negro has created a record that suits all settings and listening experiences.
Subscribe now. Cancel anytime
Go on, give us a go
We love making Loud And Quiet – our magazines, this website, our podcasts and more – but it's become increasingly difficult for us to balance the books.
If you're a reader who'd like to help us keep the show on the road, please consider becoming a Loud And Quiet subscriber. There are options to receive our physical magazines and lots of other extras that are exclusive to our supporters.