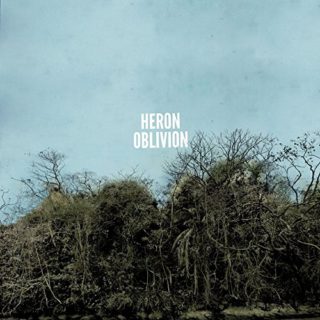 Heron Oblivion
Heron Oblivion
(Sub Pop)
6/10
Seeing Meg Baird's name on a record sleeve is invariably a harbinger of the freak-folk ahead, and so it proves again with this debut from Heron Oblivion, which sees the Espers songstress joined by former members of Comets on Fire, Six Organs of Admittance and Assemble Head in Sunburst Sound. The San Franciscan super group have leveraged their impeccable psychedelia credentials in producing an album of West Coast weirdness that sounds like a lost artefact of the 1960s, offsetting Baird's serene, breathy vocals with the molten lava guitar of Charlie Saufley and Noel von Harmonson.
As might be expected, the album works best when the right balance is struck between these two, like on restrained slow-burners 'Seventeen Landscapes' and 'Rama'. Elsewhere, Saufley and von Harmonson are a bit like bulls in a china shop, gleefully smashing Baird's fragile confections to pieces with their guitar theatrics. 'Faro', for instance, chugs along unsteadily right from the start before getting utterly derailed by white noise. Still, it's mostly great fun.
New monthly memberships available
Here's a new thing: our membership scheme now has a pay-monthly option, plus a load of exciting new digital stuff for people who support what we do. It's actually excellent value, honest, and will help us continue to promote new independent artists and labels.
Sign up and you'll receive our physical magazines delivered to your door, our digital editions, exclusive podcasts and playlists and access to our EXTREMELY glamorous Members Lounge. You'll be the envy of all your friends.