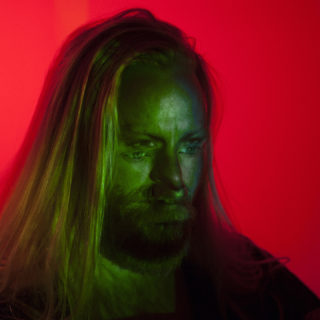 Icelander Hogni, a founding member of indie rockers Hjaltalín and the electronic group GusGus, has taken a literal pair of locomotives as the source of inspiration on his debut solo album. The vehicles, two now-defunct monuments to Iceland's short-lived flirtation with rail travel during a period of hyper-industrialisation, however, came to represent something more metaphorical for the multi-instrumentalist as he crafted his tribute to the monolithic structures. Ruminating on them during a difficult period in his own life, they began to take on another quality entirely, embodying his two different personas as he grappled for true self-identity.
The result is a stirring tension between darkness and light, melancholy and joy, nostalgia and hope. Drawing on the Icelandic tradition of the men's chorus, Hogni places choral arrangements side by side with fiercely distorted synths and metallic rhythms to arresting effect. Art pop in the vein of ANOHNI and Perfume Genius, it is a triumph of both style and substance that I sincerely hope will not go unnoticed. Stand outs: the slowly disintegrating heart-breaking chamber pop of 'Break Up,' the synth-funk of 'Moon Pitcher' and the gorgeously baroque 'Shed Your Skin'.
Loud And Quiet could do with your help
We love making Loud And Quiet – our magazines, this website, our podcasts and more – but it's become increasingly difficult for us to balance the books.
If you're a reader who'd like to help us keep the show on the road, please consider becoming a Loud And Quiet member. There are options to receive our physical magazines and lots of other extras that are exclusive to our supporters.