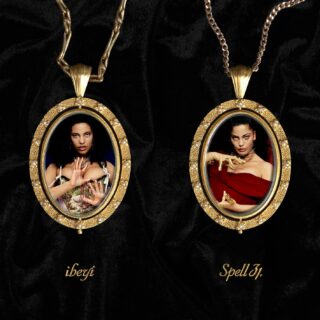 Ancestral bonds and eternal magic have been a creative foundation for the Diaz sisters since their first release as Ibeyi in 2014, and new album Spell 31 returns to these concepts after years of growth and reflection. In doing so, they posit themselves as musical healers, exploring a mythic birth-right passed down to twins from the Yoruba diaspora. 
The album refines their groovy and minimal blend of pop, electronic music and soul with confident performances and a sleek percussive backing that's restrained yet animated. As always, it's their close harmonies that take the lead, but that steadfast consistency is part of the point. Spell 31 is a short, sharp collection of tracks about rejuvenation through strengthening the bonds you were born with.
It's at its best when Naomi and Lisa-Kaindé allow the emotion to bubble over, or bring in a new voice to cast their sound in a new light. Pa Salieu shines on 'Made of Gold', delivering one of his most exciting and dexterous vocals to date. Elsewhere, the duo take on Black Flag's 'Rise Above' with Berwyn. Ibeyi have already written moving protest songs of their own, and here, they carry on that ability to place their themes in the current moment. 
At just 26 minutes, it's a slight collection that feels begging for elaboration. 'Sister 2 Sister' shows how great that kind of elaboration could be, exploring their personal differences and their deep bond with honesty and joy. That's emphasised in the differences of their vocal. Naomi opts for a low and raspy delivery, while Lisa-Kaindé is clear and piercing. When they're having this much fun with it, it's easy to wish Ibeyi cast their spell for longer. 
Free Protomartyr flexi disc with this month's magazine
Subscribers to Loud And Quiet now receive a limited edition flexi disc of a rare track with their copy of the magazine
This month's disc is from Detroit punk band Protomartyr