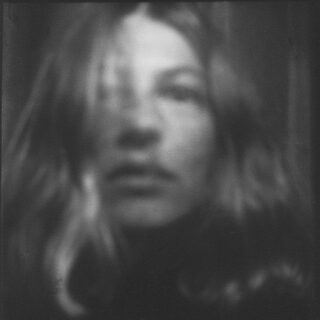 Indigo Sparke
Hysteria
7/10
It's only been 18 months since Indigo Sparke released her enthralling debut, Echo.  In between its release and the recording of her equally engaging second offering Hysteria, the Australian songwriter was enveloped by a period of stifling darkness. Coming to terms with a separation and general chaos of the world, she describes a time characterised by "huge waves of grief", days where she "couldn't get off the floor". As the title of Sparke's second LP suggests, this is an emotionally charged body of work that is challenging to listen to at times, mostly because it's deeply personal and acutely detailed instances of trauma make you feel like you're intruding on Indigo's thoughts. 
Opening this remarkably dense suite of songs, 'Blue' submerges you, without warning, into this unforgiving but ultimately hopeful world. The stark guitar instrumentation is reminiscent of Angel Olsen circa Half Way Home, they maintain their mildly abrasive attitude for the song as Sparke recalls harrowing vignettes of domestic abuse coupled with recollections from her own relationships in turmoil and, crucially, when Sparke was at her most vulnerable: "Called to your family asking what the fuck was going on / Down on my knees / Called to my family when the hour got too rough for you / She's gonna take her life and what are you to do?"
For this record, Sparke worked with Aaron Dessner, who produced the fourteen songs. His fingerprints certainly have left their evidence on the texturally rich yet unassuming 'Why Do You Lie' and 'Golden Ribbons'. However, much like Sparke's previous producer, Big Thief's Adrianne Lenker, for Echo, their influence is moreso incidental than indicative of the direction of the sound. Whilst still relatively early into her recording career, on both LPs, Indigo Sparke has quickly and assuredly developed her own style.
A far denser, and sonically more varied than Sparke's debut, Hysteria is beautifully paced and proficient at assimilating the unconstant trajectory when navigating grief and reliving historical traumas. There are gorgeous, luminous moments here, notably 'Sad Is Love',  and 'Pressure In My Chest', which encapsulates the duality that birthed the direction of this album: "I am searching, I am lost and found". In this line, Indigo Sparke dismantles the clichéd and overly used sentiment of feeling found, and therefore saved or back to some fuller sense of self. Here, however, she presents the reality of living a storied life; you can be three things at once (searching, lost, and found) and each is equally important in taking yourself to the next chapter.
Free Protomartyr flexi disc with this month's magazine
Subscribers to Loud And Quiet now receive a limited edition flexi disc of a rare track with their copy of the magazine
This month's disc is from Detroit punk band Protomartyr