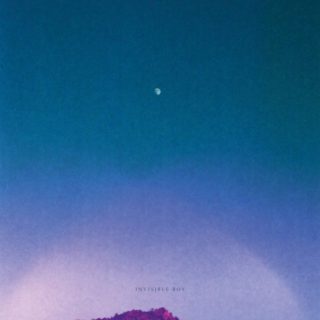 Poliça bassist Chris Bierden is certainly prolific. Aside from rhythm duties with Minneapolis' finest future RnB group, he's played bass and provided vocals for Har Mar Superstar and is involved in at least three other musical projects.
None of that alternative, 'edgy' indie has found its way onto 'Invisible Boy', though – the first album proper from his solo project that's been ten years in the making. From the twinkling opening of 'All The Kids' through to the lazy shimmer of 'Strangers', it's clear that the Golden age of the '70s and AM radio has provided the main inspiration here. The music is undeniably pretty, and perhaps such a light, carefree listen is precisely what we all need after a strange old year. But while letting it drift through your mind is pleasant enough, it lacks any ballast to really stick; songs floating into each other like a long, meandering daydream, in that half world you enter as you fall asleep in the sun. That sounds pretty nice, and as escapism this works perfectly.
With just a little more meat on the bone, though, Bierden would really have made the wait worthwhile.