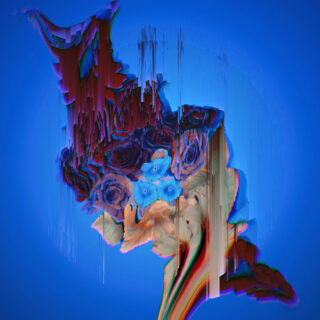 Isomonstrosity
Isomonstrosity
8/10
It's easy to overthink it, but music's main job is to entertain. You should be able to stick a record on or go to a show and just escape for an hour or so. That's the theory, at least, but occasionally an album comes along that transcends this purpose and points the way to the future.
With their self-titled debut, Isomonstronsity might just have done just that. A supergroup made up of producer Johan Lenox, famed for his work with Travis Scott, Kanye West and Lil Nas X, Pulitzer Prize-winning composer Ellen Reid and crypto pioneer Yuga Cohler; across a dozen songs, the trio chart a trek across cinematic-sounding classical landscapes and fractured pop. Along the way, we get to meet a revolving cast of guest vocalists and contributing artists who deliver constant surprises despite being thrown miles from their comfort zones, from progressive rappers Danny Brown and 645AR, to Kacy Hill, Danny L Harle, Empress Of, Vic Mensa, Tommy Genesis and Zacari. 
In spite of wall-to-wall big-name cameos and slick production, though, Isomonstrosity swerves the obvious pop tropes. The tracks on here will no doubt be too experimental to bother the charts, and their kaleidoscopic structures will keep them off the radar of TikTok creators. However, this won't stop Isomonstrosity from quietly changing the world in the background. A record that simultaneously collapses genre lines and builds up whole new ones, this just could be the sound of pop to come.