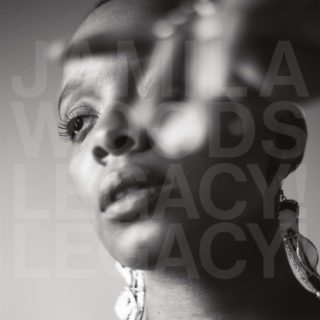 Jamila Woods
LEGACY! LEGACY!
9/10
LEGACY! LEGACY! is a series of sleek homages to the various artistic and emotional lineages that Jamila Woods embodies; a neat conceit which holds the album together without dominating it. Often, these references can be quite loose, and these make for the best tracks. On 'FRIDA', the Chicago RnB singer takes the bridge that connected Frida Kahlo's house to Diego Rivera's and flips it into an elegant metaphor for trying to close emotional distance: "I like you better when you see me less/ I like me better when I'm not so stressed."
Woods uses similar strategies throughout the album to get at her main theme: the difficulty of black independent artistic production in a historically racist society. 'OCTAVIA' holds the key: science fiction legend Octavia Butler found herself having to "[write] myself in" to a uniformly white genre, "since I'm me and I'm here and I'm writing."
Woods is doing much the same. The histories left to her weigh heavily, but all she can do is write herself into the narrative, create something new, leave a legacy of her own. Listen again, and hear the hook made new: "I'm the truth, I am a fact […] I write it down, it happens next."
Loud And Quiet could do with your help
We love making Loud And Quiet – our magazines, this website, our podcasts and more – but it's become increasingly difficult for us to balance the books.
If you're a reader who'd like to help us keep the show on the road, please consider becoming a Loud And Quiet member. There are options to receive our physical magazines and lots of other extras that are exclusive to our supporters.