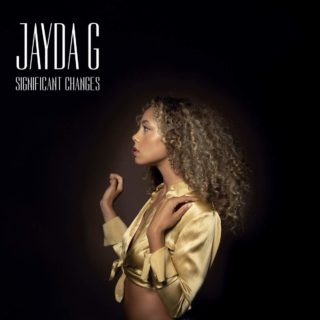 Jayda G
Significant Changes
8/10
Anyone who's seen Jayda G's Boiler Room set knows that she's passionate. If you haven't, I'd really recommend it. Her energy is infectious, her taste in soulful Chicago house feels fresh without sacrificing its throwback appeal, and it's always great watching a sea of awkward techno lads in unreasonable hats try to dance.
If you're familiar with her previous work you'll know what to expect from most of this album: sunny, approachable floor-fillers that will make a poptimist out of anyone. Particular highlights here include the hazy vocals that flicker around 'Renewal (Hyla Mix)''s crisp drum track, as well as the two tracks featuring Alexa Dash. Dash collaborates with Jayda G more than anyone else, and it's easy to see why – she brings an easy confidence to her vocals on each track that's irresistible.
But it's 2019, so you're not going to get out of an uplifting house album without a brutal reminder of how climate change will kill you because yer da refuses to eat a vegetable. Jayda G recently completed an MA thesis investigating the effects of humanity on the orca population in Vancouver, and a couple tracks here reflect the dire conclusions of that study. 'Missy Knows What's Up' has a particularly biting sample of biologist Misty MacDuffee calmly explaining the problems facing marine conservationists. It's affecting, and this subject matter might seem unnecessarily harsh in the context of the rest of the record, but I'd argue that it's a perfect inclusion – the drop of bitterness that makes the rest that much sweeter.
Free Protomartyr flexi disc with this month's magazine
Subscribers to Loud And Quiet now receive a limited edition flexi disc of a rare track with their copy of the magazine
This month's disc is from Detroit punk band Protomartyr