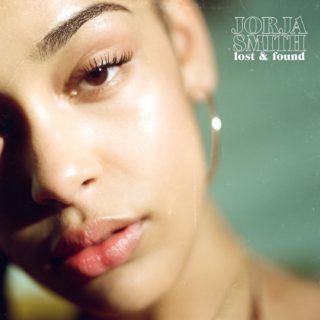 Jorja Smith
Lost & Found
(Famm)
6/10
Few UK names have made a more instant splash in recent years than Walsall's Jorja Smith. The 20-year-old has three sold-out US tours under her belt, guest spots with Drake and Stormzy in the bag, a co-write with Kendrick Lamar and a Brits Critics' Choice award. The latter has proven to be no guarantee of quality, but on this debut album, Smith shows she has more to offer than the Rag'n'Bone Mans and James Bays of the world.
Her brand of R&B is familiar: warm production, processed rhythms, sleek vocals, palatable and accessible in every way. It is easy to understand how she was so quickly embraced by the big beasts of the music industry, but in a genre that has experienced a run of groundbreaking innovators recently in the form of Kali Uchis, SZA and Kelela, Smith is a traditionalist by comparison
In several cases, it bears fruit. The highlight of her career to date, 'Teenage Fantasy', is a tale of damaged romance gilded with an addictive hook, a refreshingly un-precocious song from such a young writer that justifies the Lauryn Hill comparisons. Her 2016 debut single 'Blue Lights' is also included, still shimmering with enough confidence to pull off a Dizzee Rascal sample.
Smith flirts with darker themes, musically on the chilly, reverb-laden, but ultimately forgettable 'On Your Own', and lyrically on the freestyle 'Lifeboats', wherein she demonstrates her wokeness with lines about the migrant crisis and its roots in market-driven inequality ('Even money sinks to the bottom when it's waterlogged'), a dimension notably absent elsewhere. The emotional peaks are saved for the final tracks, most notably the tearstained drama of 'Goodbyes', which subverts expectations with its strummed acoustic backing.
It is regrettable that the album lacks any trace of contemporary advances in electronic production trends – nary a sign of PC Music, Yaeji or Arca here. It lends a curious sense of short-term nostalgia to proceedings, and a destiny, alas, not to be remembered as a defining statement of its times that the early hype might have suggested.