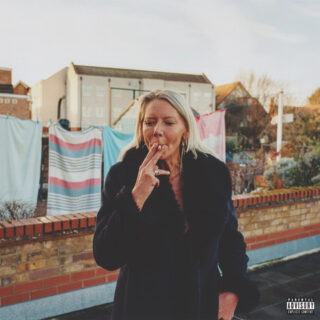 Joy Orbison
Still Slipping, Vol. 1
(XL)
7/10
If there was going to be one mixtape we all needed to hear in 2021, it would probably be Joy Orbison's debut, Still Slipping Vol.1, an aural assimilation of the best of British bass culture. The tape is like Joy O's very own dance music time capsule, mining memoirs of delicate reel loops, lo-fi pillowed pads, cascading blips and mucky basslines that are clad in an offensive groove. The record in its entirety feels authentic and grounded, like you have been cloaked in a fleece-lined blanket, lying on fresh dewy grass on a brisk summer's morning.
Usually I gravitate towards music that teleports me to imaginary landscapes, but on this occasion Joy O has created an urbanist utopia in which I feel right at home. Its intimate appeal reminds me of what makes him such a great artist: the seamless ability to integrate classic tones of techno, garage and grime with a leftfield subtext that propels the sound design forward. Skitting between family voice notes discussing porn star martinis, holy water, and weed cookies, the narrative is complemented by collapsing chords, jolted drum sequencing and atmospheric murmurs that nails the art of drifting in and out of a bumpy daze.
Whether you are here for the galloping wobbles of 'Sparko', the half-time slurring of 'Runnersz', or the tranquilizing bleeps of 'Glorious Amateurs' and 'S Gets Jaded', it's hard to find an element of the album that doesn't intrigue. It's obviously not going to be as big of a hit as his lockdown release of 'GR Etiquette' in March 2020, which captured the hearts and minds of the 2009 stamina crew, but it is certainly a sonic aid to help us acclimatise to our accelerating climate. Still Slipping is a window into Joy O's home, who truly is the gift that keeps on giving.
New monthly memberships available
Here's a new thing: our membership scheme now has a pay-monthly option, plus a load of exciting new digital stuff for people who support what we do. It's actually excellent value, honest, and will help us continue to promote new independent artists and labels.
Sign up and you'll receive our physical magazines delivered to your door, our digital editions, exclusive podcasts and playlists and access to our EXTREMELY glamorous Members Lounge. You'll be the envy of all your friends.