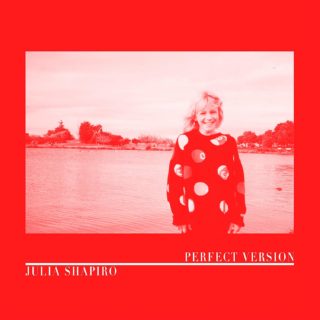 Julia Shapiro
Perfect Version
7/10
Julia Shapiro has long been a cornerstone of America's West Coast music scene. Her bands Chastity Belt, Childbirth and Who Is She?, formed alongside Seattle area musicians from bands such as Pony Time and Tacocat, have their roots in stinging satire and a cut-throat, mordant humour that have come to be Shapiro's signature. In light of this, her latest musical output and first solo endeavour is all the more striking in its forthrightness.
Stripped back in both essence and musicality, Perfect Version is an album forged from the depths of despair and crisis. In autumn 2018, while in the midst of Chastity Belt's international tour of their third album, I Used to Spend So Much Time Alone, Shapiro decided she couldn't continue and cancelled the tour, returning home to her Seattle apartment. The breakdown of a serious relationship and various health issue had resulted in debilitating depression and utter disillusionment with creating music and playing live shows. She explains, "I was really depressed. I felt like I couldn't sing or be a person."
In the space of ten songs, Shapiro manages to capture a profound and self-aware examination of her place in a world of her own making, unlike anything she has created before. A combination of layered vocals and rippling shoegaze guitars serve to heighten the emotional depth of Perfect Version, though its real success is in making the listener, too, question what it might be like to truly 'love yourself'. Intimate though never schmaltzy or saccharine, Perfect Version is, above all, a realist's guide to self-reflection.
Free Protomartyr flexi disc with this month's magazine
Subscribers to Loud And Quiet now receive a limited edition flexi disc of a rare track with their copy of the magazine
This month's disc is from Detroit punk band Protomartyr