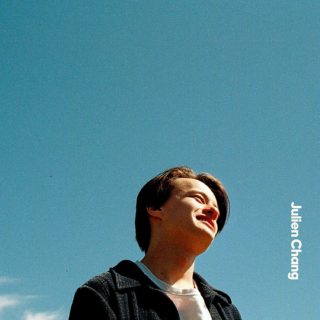 Aged 17, most of us are getting kicked out of the local Wetherspoons with a sibling's ID. Not Julien Chang (pronounced "Chong"), though. He'd been teaching himself the ropes of becoming a top multi-instrumentalist in secret, having assembled a studio in his basement with money he'd saved up working at a local grocery store. It took him on a one-man sonic adventure that grappled with everything from Gregorian chants to afro-funk, revelling in the Eureka moments he found by linking Bach to Stevie Wonder in one of the more confusing episodes of Who Do You Think You Are.
His debut album, Jules, knocks the lo-fi bedroom pop stereotype out cold, putting the proverbial HD back in Frank Ocean's TV. He becomes a 30-person choir on 'Butterflies From Monaco' with harmonies you'd be hard-pressed to find in the most tender cuts of Simon & Garfunkel, before wheeling out progressive psych-rock solos over the top of synthetic '80s keys. 'Of The Past' starts with a Balearic squelch close to the cover-up pop pastiche spun by Weatherall and Alfredo. 'Moving Parts' toes the noodling lines of Tash Sultana a little too closely to fully associate itself with the genial prowl of Kevin Parker, but Tame Impala's influence is out in full force on the washed out 'Somerville – Demo'.
There's something sweet about Jules's experimentation, not fuelled by anything more than a youthful curiosity. The slower ballads are the real standouts. 'Candy Cane Rainbow' and album ender 'A Day Or Two' have an unearthed wisdom about them. It all makes for a pretty compelling listen when the main aim was once to shock your mates at school.
Free Protomartyr flexi disc with this month's magazine
Subscribers to Loud And Quiet now receive a limited edition flexi disc of a rare track with their copy of the magazine
This month's disc is from Detroit punk band Protomartyr