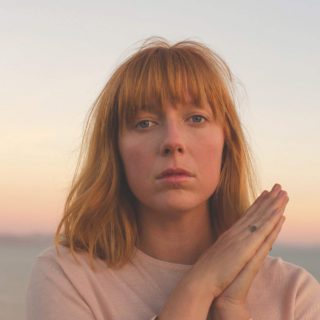 Kacey Johansing
The Hiding
8/10
Kacey Johansing's third album is the first to be released on her own label and, more tellingly, also the first since her abrupt falling-out with long-standing musical soulmate Emily Ritz, with whom she founded cult two-piece folk act Yesway. Given her recent musical conflict, then, it's perhaps appropriate that so much of 'The Hiding' channels those model exponents of interband strife, Fleetwood Mac: 'Hold Steady' is the sort of dreamy, melancholic and wonderfully concise song full of glistening guitars and haunting refrains that should soundtrack Big Sur sunsets, 'In Too Deep' carries itself with the poise and bruised dignity of Stevie Nicks' at her most wronged ("What is the use in telling the truth?" asks the chorus), shimmering washes of synth gliding over Johansing's sweet, songbird delivery, and regretful opener 'Bow And Arrow''s brooding cello line and serpentine melodies create something rich, round and rueful.
The album's second half veers slightly from the '70s West Coast heartache blueprint – the rhythmic push and pull of 'Power Of Love' adds a little jazz quiver, and 'Old Feeling, Old Foe', with tangy vocal harmonies and pedal steel guitar, goes full-on country, which, while pleasant enough, is a little stylistically jarring within the established context. This dabble is by no means fatal though: the lush, synth-flecked and depthless 'Evergreen' returns to home soil and brings down the curtain pleasingly ambiguously, imbuing the record with the heady scent of wistful, dusky yearning that almost dares the listener to long for heartbreak themselves.
Loud And Quiet could do with your help
We love making Loud And Quiet – our magazines, this website, our podcasts and more – but it's become increasingly difficult for us to balance the books.
If you're a reader who'd like to help us keep the show on the road, please consider becoming a Loud And Quiet member. There are options to receive our physical magazines and lots of other extras that are exclusive to our supporters.