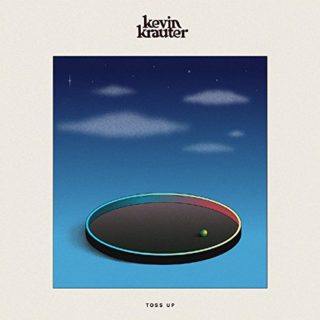 Often spending hours alone in his basement, Kevin Krauter of Indiana's Hoops likes to refer to his down time as "useful solitude". Maybe it was these reclusive months pouring over his collection of guitars and vintage keyboards, but Krauter's debut album moves beyond his strictly acoustic roots and into realms of far greater complexity and sonic depth.
The decision to sign with Dustin Payseur's Bayonet Records is hardly surprising because so much of 'Toss Up' carries the sort of dreamscape guitar pop that Beach Fossils have been crafting for years. Unlike 2015's 'Magnolia' EP and 2016's 'Changes' EP, Krauter reinforces his trademark pondering of the eternal melancholy by adding delicate piano arrangements and drowsy synth texture.
Everything feels characteristically awkward on tracks like 'Lonely Boogie' where, surrounded by ethereal cascading melodies, Krauter sings, "I'm all alone and I'm having a good time." He manages to showcase his ear for infectious pop tunes on 'Rollerskate' and then later on the mellowed emotional magnitude of the title track's final hushed crescendo. Having built upon his foundations, Krauter's debut points to a bubbling potential that is, once more, likely to outdo itself in the not so distant future.
New monthly memberships available
Here's a new thing: our membership scheme now has a pay-monthly option, plus a load of exciting new digital stuff for people who support what we do. It's actually excellent value, honest, and will help us continue to promote new independent artists and labels.
Sign up and you'll receive our physical magazines delivered to your door, our digital editions, exclusive podcasts and playlists and access to our EXTREMELY glamorous Members Lounge. You'll be the envy of all your friends.