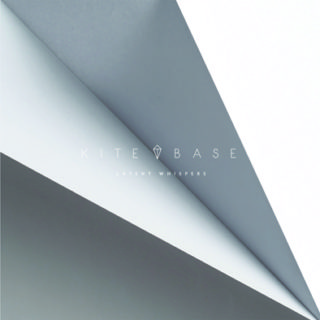 Kite Base
Latent Whispers
8/10
For some ineffable reason, only a handful of bands have successfully welded together electronica and clearly distinguishable guitars and made it sound good. Kite Base, a band consisting of two bass players (one of whom is Savages' Ayse Hassan) are now one of those bands. For their debut album the duo have assembled a set of slick-yet-spiky, polished-yet-pleasingly-raw-feeling songs; an album that portrays, above all else, a cast iron intention to make the music that they want to make. And in doing so, 'Latent Whispers' is something of a gem.
Opener 'Transition' (previously released as the group's first single) has cold, steely vocals over an eighties-tinged electronic pop backdrop, while 'Dadum' is buzzy and robotic, the sound of industrial gears meshing. A high point comes in the coldly indifferent 'Blueprint', which gradually gathers momentum like the sonic equivalent of an empty motorway rushing by at night, while 'Soothe' is like Elastica coated in liquid aluminium – a buzzing heavy metal riff cutting through the noise, and kind of playful.
Perhaps as you'd expect, the basslines are often the starring role, which here and there carry with them hints of Joy Division, and there's a very industrial edge to all aspects of this records. It's the soundtrack to the post-apocalypse; it's music swathed in darkness, while the polished, practically conventional sounding vocals shimmer in the shadows.
New monthly memberships available
Here's a new thing: our membership scheme now has a pay-monthly option, plus a load of exciting new digital stuff for people who support what we do. It's actually excellent value, honest, and will help us continue to promote new independent artists and labels.
Sign up and you'll receive our physical magazines delivered to your door, our digital editions, exclusive podcasts and playlists and access to our EXTREMELY glamorous Members Lounge. You'll be the envy of all your friends.