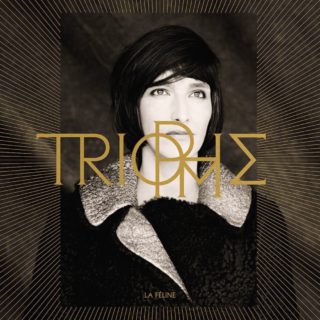 Agnès Gayraud wrote her own review when she gave this album its title. From opener 'Senga,' a shadowy, tactile chant in the vein of 'I See a Darkness'-era Bonnie 'Prince' Billy, to the ghostly, plucked Ink Spots-channelling lullaby 'Nu, Jeune, Léger', this is a significant evolution from the synth pop of her last two albums. Fusing folk, art pop, jazz and electronics, this is a superbly thought-out record that covers a spectrum of mood and sonics while feeling like a single whole. If there is justice, this should be Gayraud's breakthrough (or at least the one that gets a massive label to ask her to ruin everything and translate the songs into English).
Now, my GCSE French (A*, thank you) isn't quite enough to get me beyond the prepositions, but I know what Gayraud is singing about. Highlights include 'Le Royaume', with its piercing brass freak-out, and the impossibly gorgeous dream pop pair of 'Comité Rouge' and 'La Mer Avalée'. Just think, if David Davis gets his way, this music will be banned.
Loud And Quiet could do with your help
We love making Loud And Quiet – our magazines, this website, our podcasts and more – but it's become increasingly difficult for us to balance the books.
If you're a reader who'd like to help us keep the show on the road, please consider becoming a Loud And Quiet member. There are options to receive our physical magazines and lots of other extras that are exclusive to our supporters.