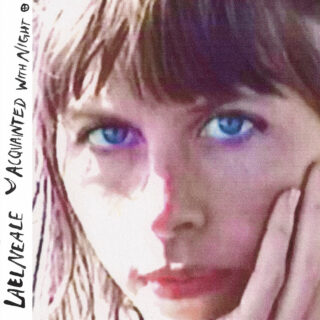 Lael Neale
Acquainted With Night
(Sub Pop)
8/10
Lael Neale says that sometimes the hardest thing to do is the simplest thing, but she certainly makes simplicity work in her favour on Acquainted With Night. This pared-back album leans heavily into Neale's connection with poetry. The ability to distill so much emotion in just a few words prove to be her strongest suit and the most compelling characteristic of this record. With only a few instruments, but mainly Neale's voice and an Omnichord, the ten tracks are like stepping into a meditating mind. The songs were inspired by Neale's time living in Los Angeles and childhood in rural Virginia. 
All of the songs are spare and sun-soaked, though she wrote them late into the night while attempting to throw off the bounds of her perfectionism and let idiosyncrasies and happy mistakes settle into the music. The simplicity of the album's production lends an incredible sense of intimacy to the music, and succeeds in bringing listeners into the wandering, winding paths of Neale's psyche. Though the record is very cohesive, there are a few standout tracks. 
'Every Star Shivers in the Dark' brings insecurities and self-doubt in the face of life and love out into the spotlight by revealing the profundity hidden in quotidian scenes. The best thing about this album is that Lael Neale makes something as routine as grocery shopping or noticing the details in your beloved's face into pure poetry. Resounding hopefulness takes the forefront in the second half of the song, with Neale's mantra changing from "Why can't I love someone?" to "I'm gonna love someone". This album reminds listeners that life is full of beauty not in spite of, but because of, the ordinary details of every day.
New monthly memberships available
Here's a new thing: our membership scheme now has a pay-monthly option, plus a load of exciting new digital stuff for people who support what we do. It's actually excellent value, honest, and will help us continue to promote new independent artists and labels.
Sign up and you'll receive our physical magazines delivered to your door, our digital editions, exclusive podcasts and playlists and access to our EXTREMELY glamorous Members Lounge. You'll be the envy of all your friends.