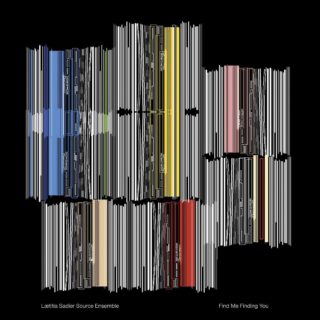 Laetitia Sadier Source Ensemble
Finding Me Finding You
9/10
The spectre of Laetitia Sadier's much-missed first band, Stereolab, looms large over her debut outing with her Source Ensemble. Not that that's any bad thing: Stereolab's calling cards of exquisitely spacious production that invite the listener to probe every strata of each song, stylish updates of 1970s kitsch exotica, knotty post-rock song features and none-more-chic French-accented ba-do-bahs still sound as seductive across much of 'Find Me Finding You' as they did on 'Dots & Loops' twenty years ago.
But instead of some nostalgic Stereolab retread, 'Find Me' is a sort of modern reimagination. Accordingly, while 'Double Voice: Extra Voice' opens with jazzy bossa nova, its yacht-rock coda is refreshingly bucolic. Equally, 'Galactic Emergence' is perhaps the sparsest recording on which Sadier has ever appeared, its lone electric guitar and pared-back keyboard tinkles serving to accentuate her frostily sweet vocals and an emotional frailty that was so often subsumed earlier in her career. The album's title suggests a pleading for self-discovery, and its contents bear that out: here, Sadier feels like a musician reawakened.
New monthly memberships available
Here's a new thing: our membership scheme now has a pay-monthly option, plus a load of exciting new digital stuff for people who support what we do. It's actually excellent value, honest, and will help us continue to promote new independent artists and labels.
Sign up and you'll receive our physical magazines delivered to your door, our digital editions, exclusive podcasts and playlists and access to our EXTREMELY glamorous Members Lounge. You'll be the envy of all your friends.