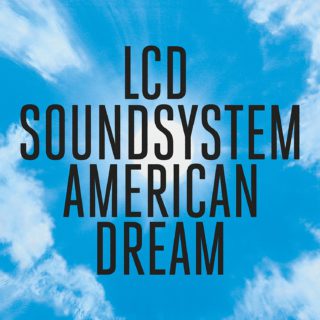 LCD Soundsystem
American Dream
(Columbia)
7/10
LCD Soundsystem are one of the great stories of modern music. The Princeton muso DJ and record boss who formed a band, made three almost blemish-free albums then orchestrated a departing global victory lap that concluded at his home city's most iconic venue, surrounded by his peers, friends and 20,000 fans. No-one does that. Mostly because no-one gets the chance to do that. An envious swansong. Poetic. Final.
Except, it wasn't, and some people got angry – people who'd paid a lot of money to see James Murphy shower the crowd with white balloons and dance with Win Butler at Madison Square Garden in 2011. You can't have a "funeral", then come back five years later and play Coachella yelled the Internet commentators in ANGRY CAPS.
It turns out the urge to reinstate the project was greater than the threat of smudging their legacy. Murphy posted about his reasons on Facebook, sure, and the reunion shows have been the best of their career but there's the odd moment on 'American Dream' where it feels like he's wrestling with his decision. Like, well, 'Change yr Mind': "I ain't seen anyone for days / I still have yet to leave the bed / It's impossible/ Feeling safe with it now / I'm impossible / Getting used to it now." Later, adding: "I just got nothing left to say / I'm in no place to get it right / and I'm not dangerous now / The way I used to be once / I'm just too old for it now."
Murphy doesn't spend the LP banging on about it, but if there's one pervading feeling it's that he needs LCD Soundsystem. His friend, his outlet, his definitive space to be creatively high and sarcastic and indulgent and doubt-riddled.
Now the debating has subsided, the good news is that, after a short wait, 'American Dream' exists. The not-so-good news is that it's LCD's weakest album. That, however, is like saying 'Abbey Road' is The Beatles' fourth best album. It's obviously still great, and not just because it's just there.
The basics: Most of the 10 songs here are around five minutes long or more. There's little reminiscent of the tempo of 'Daft Punk Is Playing In My House', 'Tribulations' or 'North American Scum' – most of it is driven by a middle-distance groove.
It begins with the brooding 'Oh Baby', and slides into 'Other Voices'. Both tracks feel like warm-ups for something deeper, darker. That comes in the form of 'I Used To' and 'Change yr mind' – both borrowing from opposing chapters of his friend David Bowie's canon. In fact, in a way, Bowie's spirit can be felt throughout: in feel, music, delivery. In the centre there's the 10-minute-long 'How Do You Sleep'. It's the classic LCD slow-build, sliced open with that crisp, iconic drum sound. It's the first real moment that that giant disco ball starts spinning, and an album highlight. Then 'Tonite', which superficially could be a smarter-than-thou dig at mainstream pop music ("everybody's singing the same song") that serves as a inroad to a song about mortality. 'Call The Police' and 'American Dream' you've heard. The former's great, the latter's alright. Things wrap with the 'Drunk Girls'-esque 'Emotional Haircut', a track with a scuzzy outro which is like U2 at their wildest, and 'Black Screen', which Stranger Things would pinch were it not set in 1983.
All told, if 'American Dream' is James Murphy's Difficult Fourth Album, then it's a pass. A victim of his own high standards? Maybe, a touch. But, just like their first send-off, who gets the privilege to say that?
Please support Loud And Quiet if you can
If you're a fan of what we do, please consider subscribing to L&Q to help fund our support of new musicians and independent labels
You can make a big difference for a few pounds per month, and in return we'll send you our magazines, exclusive flexi discs, and other subscriber bonus bits and pieces
Try for a month and cancel anytime