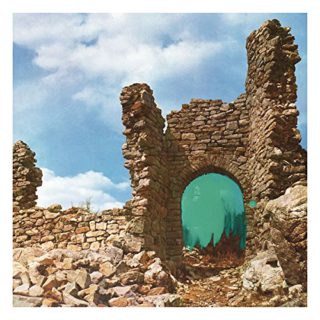 "All my troubles seemed so far away/there's a new generation coming," LeRoy mumbles on the 'Advantage of Nothing', the floating centrepiece of the Berlin-based producer's second album. There's beauty in his ambiguous delivery – hopeful, foreboding, hopeless and propulsive in the same breath, as different shades of sound light up his cracked voice. This modestly sung Beatles interpretation acts as a microcosm of 'Bambadea''s style in how it blends yesterday, today and the scary future together to create an intimate world of its own.
The album is a natural progression from the producer's slick debut, 'Skläsh', which merged brittle electronics, dubbed-out calypso and fluid guitar embellishments with wide-eyed glee. Where his initial offering felt like an artist tinkering with the pure joy of sound, 'Bambadea' is a cohesive statement, a journey from personal introspection to cosmic adventuring, told through rich production and a DIY delivery.
There's a gritty charm to LeRoy's approach that feels at one with Nicolas Jaar's latest collection of releases; the two even share a love for darkening bright bolero with gloomy textures and a downbeat amateur vocal. Such a clear parallel can't be avoided, but the dramatic flits between light and dark on 'Bambadea' lends LeRoy's collection a marked difference. The ominous, clattering percussion of opener 'Quirly Stu' lifts its twinkling keys and elastic guitars, while the title track's distant refrain is wrapped up in ghostly choir effects.
It's an album to sink into, where each low-key moment is fused together with passion and warmth.
Free Protomartyr flexi disc with this month's magazine
Subscribers to Loud And Quiet now receive a limited edition flexi disc of a rare track with their copy of the magazine
This month's disc is from Detroit punk band Protomartyr