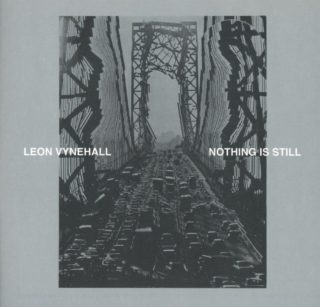 Leon Vynehall
Nothing Is Still
7/10
If you've been tracking Leon Vynehall's work over the last few years, 'Nothing Is Still' emerges as something of a pivot. Prior to this, you'd have found him artfully crafting likeable light-touch house music but inspired by his grandparents' transatlantic emigration to 1960s New York, his first Ninja Tune release has him focused on a sound that's much more storied.
In fact, 'Nothing is Still' dispenses with anything resembling a 4/4 beat. Instead, Vynehall builds and blends field-recordings with dense melodies and the sombre, emotional weight of a 10-person orchestra to create a series of audible Polaroids.
On 'From the Sea/It Looms (Chapters I & II)', there are shades of South African producer Felix Laband's sweeping prettiness and depth as gulls and the wash of ocean waves create a sense of place in his musical biography. 'Birds on the Tarmac (Footnote III)' is a brief little interlude as it too creates a strong sense of place, brightly skittering around somewhere on New York's busy streets, presumably. Elsewhere, 'Trouble, Parts I, II & III (Chapter V)' adds some turmoil with its heavy dredging beat, synths that seize the hairs on the back of your neck and whispers that climb the walls before the shivering sense of terror gives way to the magnetic rising strings and ambient melodies of 'Ice Cream' and the solemn piano of closer 'It Breaks (Chapter IX)'.
An album of little mysteries, you never quite know the story but Vynehall's considered textural snapshots make you want to find out. 
Free Protomartyr flexi disc with this month's magazine
Subscribers to Loud And Quiet now receive a limited edition flexi disc of a rare track with their copy of the magazine
This month's disc is from Detroit punk band Protomartyr