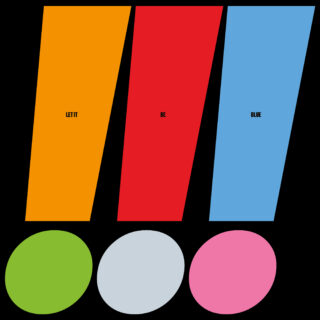 !!!
Let It Be Blue
(Warp)
5/10
You can't fault !!!'s commitment. 25 years in and still going strong, the Sacramento dance crew has stuck to their guns doggedly and kept their sound firmly rooted in the club. As the years have rolled by, and the skinny indie lads who once filled those floors have grown into chunky indie dads, Nic Offer and co have remained, resolutely and relentlessly committed to delivering the funk in all its myriad forms.
Let It Be Blue finds !!! attempting to traverse the whole dance music ecosystem in one go. And to be fair to them, they give it a bloody good go. 'Storm Around the World', a collab with Sink Ya Teeth's Maria Uzor, is a surprisingly bubblegum-sounding hybrid of LCD Soundsystem and the Stone Roses, while 'Here's What I Need to Know' is pure mid-'00s Balearic pop, reminiscent of early Daft Punk and Modjo. The only problem is that with all this jumping of stylistic lines, this album feels less like a considered collection of songs and more like a drunken karaoke session in Benidorm.
The result is an experience that leaves you feeling like an extra in a re-run Dr Who, haplessly looking confused as some planet-brained alien picks up random pieces of junk while exclaiming, "Of course!" for no apparent reason. No doubt, it's fun if you're into it, but brutally exhausting if you're not.
Free Protomartyr flexi disc with this month's magazine
Subscribers to Loud And Quiet now receive a limited edition flexi disc of a rare track with their copy of the magazine
This month's disc is from Detroit punk band Protomartyr