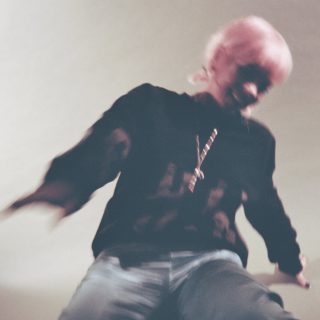 Eventually, even pop princesses feel the pressure of living in fame's Panopticon, and on her first album in four years, Lily Allen faces that while also wrangling with identity post-motherhood and midlife hurdles of loves won and lost. 'No Shame' is at times emotionally wrought, with reflections on the expectations she's placed on herself or been subjected to by others. Melodically it spans electro stylings to piano-led ballads and while collaborations including Fryars, Mark Ronson, Ezra Koenig, P2J and Cass Lowe are all present, this remains very much Allen's own, personal record.
Opening with the fierce 'Come On Then', the challenge is immediately laid down to strangers passing judgment online, while giving a side-eye glance to the distance in modern friendships with the raw riposte: "If you go on record saying that you know me / Then why am I so lonely / Cos nobody fucking phones me?".
It launches a first half in which Allen owns her darkness even while dressing it in upbeat sounds, reflecting on the path she's taken, and the rises and falls along the way. By the album's midpoint the tone has softened, the lens has turned inwards, and the reflection deepens. She plays around with perspective ambiguously on 'Family Man' and more obviously on the kitsch 'Three', while 'Cake' closes the circle (and the album), a call-to-arms on taking back control, packed with simple positivity in-between shots at the patriarchy.
There are brilliant moments of the sort of summery-pop that launched her career now softly layered with electro sounds, but also more middling stripped-back mature-sounding ballads carried only on piano and voice. There's a number of guest appearances from Giggs, Lady Chann, and Burna-Boy, and Allen's lyrical bite is balanced rather than neutered by the newfound fragility.
In its ebb and flow 'No Shame' has the honesty of an artist emerging from beneath the weight of carrying other's opinions and starting to rediscover her own identity; an artist sharpening her songwriting and bringing some much-needed punch to our pop.